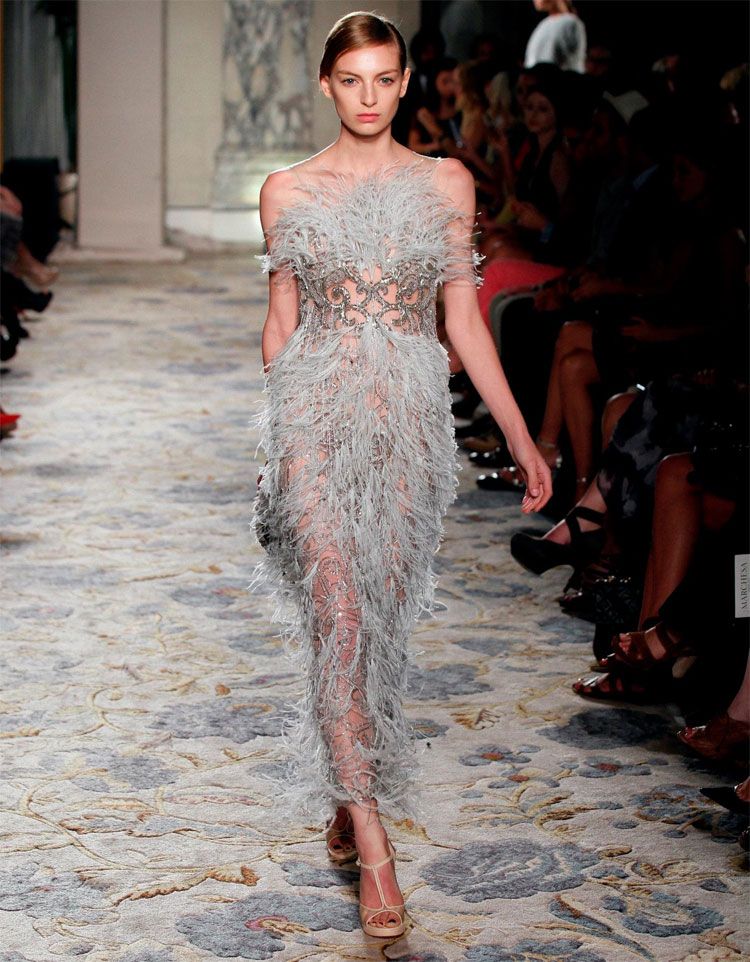 Photo Courtesy of Marchesa
Anyone who thinks that current fashion trends aren't affected by the media has obviously not seen such popular period pieces as Boardwalk Empire, Downton Abbey, and Mad Men,to name a few. Each of these hits has a loyal audience— and it shows on the runway when designers start borrowing ideas from what they see on their televisions. Over the last year, perhaps the biggest trend in the fashion world— both on and off the runway — has been 1920's innuendos thanks to The Great Gatsby which will be released later this week.
Though the push back of the initial release date from Christmas 2012 to Spring 2013 was a disappointment, the luxury fashion lines that were slated to correspond with the film's original release date were still shown on time. The result? Stylistas everywhere still got to see the '20s trend hit the runway long before the movie was ready for the big screen, and from the looks of it, the Jazz Age trend is here to stay. Here are some of the labels that were among the first to hop on the '20s bandwagon.
This article is from –