A $10 million bra, embellished with a 52-carat pear-shaped ruby and 4200 sapphires and diamonds, has been unveiled by South African model, Candice Swanepoel.
The 18-carat gold piece was designed by jeweler Mouawad and will be worn by the 23-year-old Angel in this year's Victoria's Secret fashion show.
Watch: Swanepoel unveils the $10 bra at Herald Square in New York: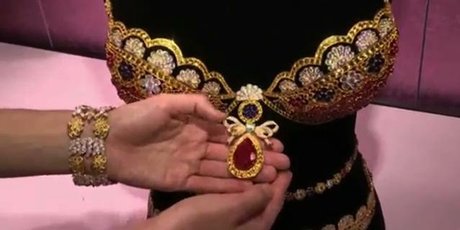 "I've tried it on once and it feels amazing, I feel like a Queen when I put it on," Swanepoel said.
The dazzling lingerie was sculpted to fit the beauty's body so despite its weight "it fits like a glove," she said.
The Victoria's Secret Fashion Show will be held early December.
- www.nzherald.co.nz