Posted: May. 15th, 2013 | Comments 0 | Make a Comment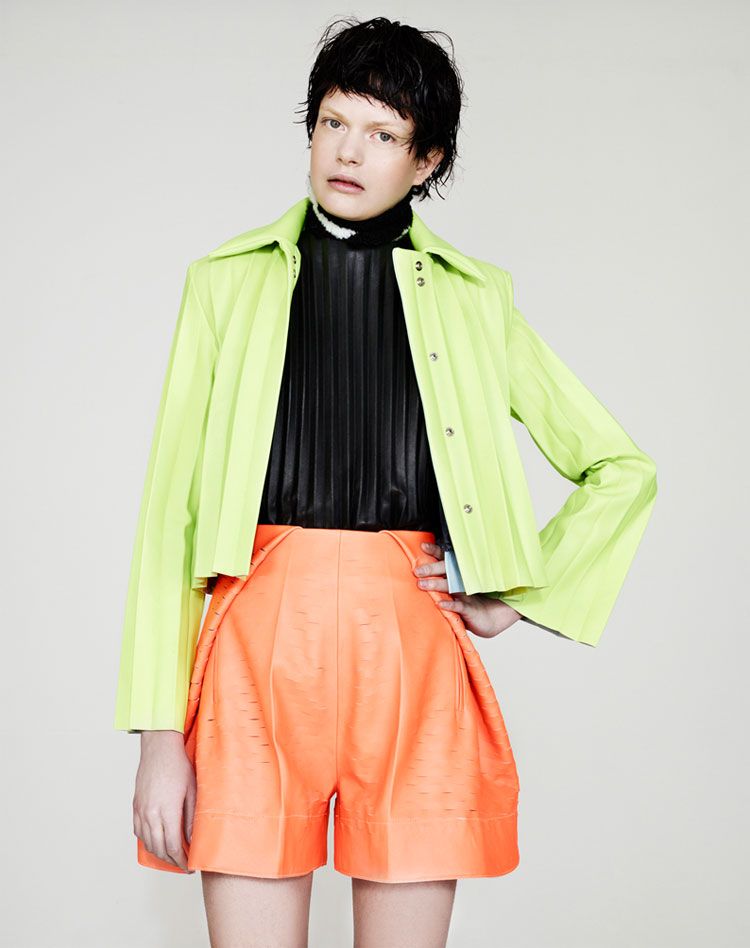 Photo Courtesy of Martina Spetlova
Sometimes we come across a collection that is so perplexing, so eyebrow-raising, that we have to dig a little deeper than what meets the eye and try to put ourselves in the shoes of the designer. What was his or her vision? What was the inspiration? Those facets aren't always immediately obvious, and that is the case for the Fall 2013 collection by Martina Spetlova.
While we always appreciate originality and innovation in fashion, such out-there ideas are typically reserved for couture runways. The general understanding with couture lines is that those pieces are one-of-a-kind works of art that may only be duplicated for the Red Carpet. The fact that they are not mass produced encourages the designers to go as funky as they wish. Such is not the case with ready-to-wear collections that are expected to be worn out on the street in the real world.
While some of the individual pieces may be salvageable for a creative crowd, many of Martina Spetlova's looks are so costume-y that I have trouble thinking of a place where one might feel comfortable wearing them. Still, I respect the artistic vision of the designer and recognize the work that went into creating this line. Spetlova incorporates dramatic pleats— a facet that has become her signature over the seasons— into a color scheme of pretty pastels like sky blue, green, pale yellow and coral with black and white contrasts. High turtlenecks can be found on nearly every piece of the collection, and texture plays a large role in this unconventional roundup.
Fish-leather jackets, skirts, and trousers were given volume with slits, basket weaves and arrow designs. Bouclé alpaca knit dresses and tops lend a softer side to the pieces, a welcome contrast against the harsh lines created by pleats and patterns. Overall, the collection has a retro-mod vibe, as determined by bell-bottom flares, chunky disco heels, and boxy overcoats.
You might like :

Fashion News
Related Topics : Fashion Designers, Women Fashion, Fashion News
Original article –