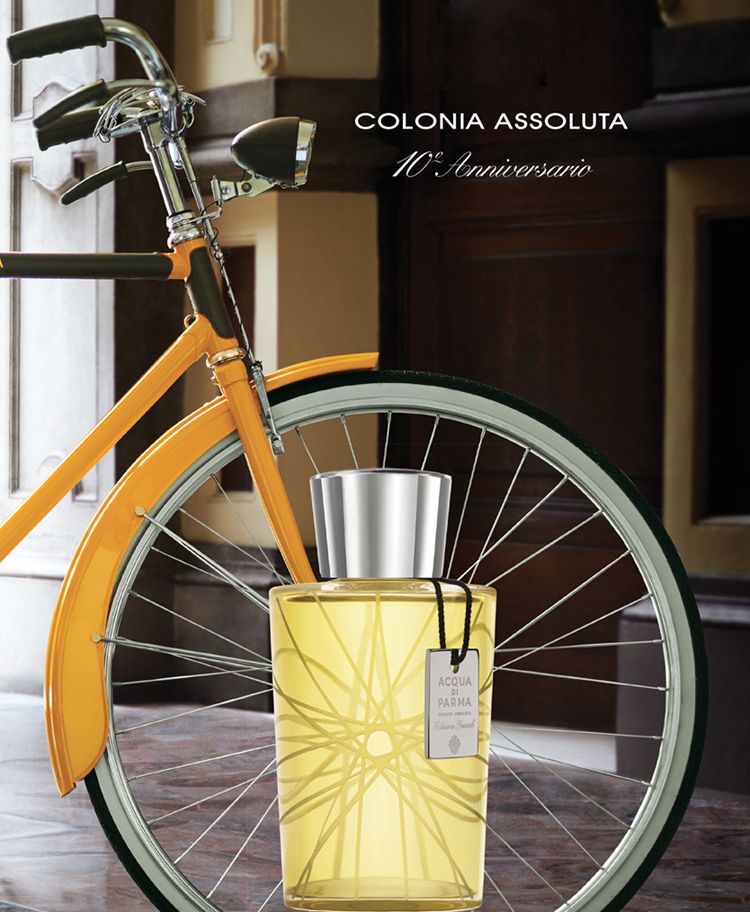 Photo Courtesy of Acqua Di Parma
Celebrating the 10 year anniversary of Colonia Assoluta, Acqua Di Parma is releasing a new, special edition bottle for the collectors and fans of this men's cologne. The scent is a gentlemanly classic and made for the modern man who can seamlessly blend contemporary trends with traditional style. The fragrance holds more than ten natural ingredients, with top notes of bergamot from Calabria and juicy red orange. Heavy with scents of orange blossom, jasmine, lavender and rosemary, it fades into base notes of American cedar and sandalwood.
With a fresh fragrance, Acqua Di Parma wanted the anniversary bottle to reflect the epitome of this independent, contemporary man, and chose the image of the bicycle to attest to this modernity. The idea of a bicycle captures both the Italian traditions of the past and the ecological informality of the present. The spokes of the bicycle wheel are engraved on the surface of this refillable, 180ml collector's edition bottle.
Continued here: