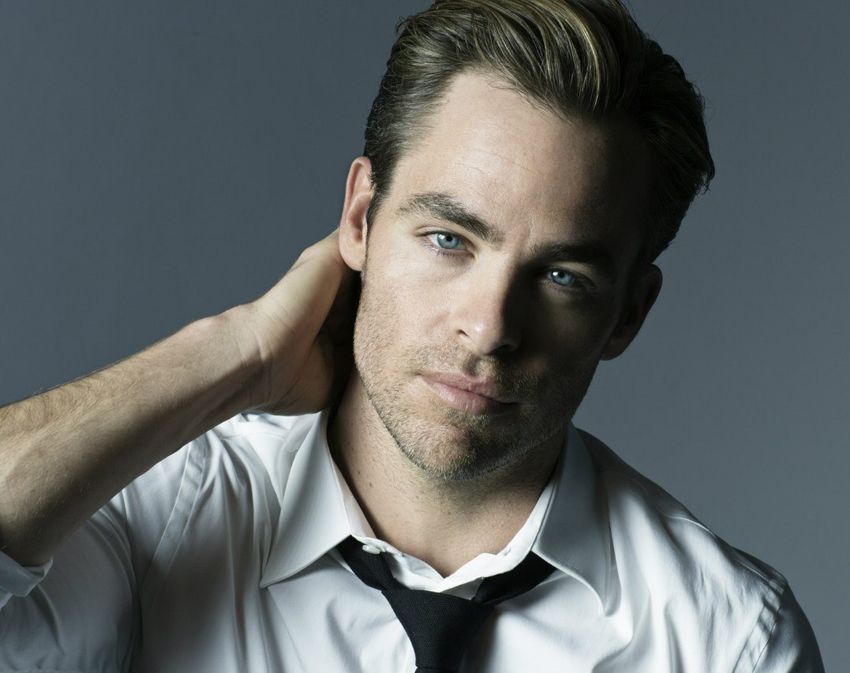 Photo Courtesy of Giorgio Armani
When that first Star Trek movie came out in 2009, I seemed to be the only person wondering who that gorgeous, young Captain Kirk was. Calling him Chris Pines for the longest time (oops!), people believed I had a sudden affinity for tacky sci-fi instead of a Gosling-worthy crush. Happily, the rest of the world is now on-board with the hotness that is Chris Pine, and he's landed his first advertising campaign as the face of Giorgio Armani's Armani Code fragrance.
The 33-year-old actor, with those boy-next-door good looks, was seen as the perfect face for the brand. "Chris perfectly embodies the brand's spirit with his strong charisma and natural elegance," a spokesman from Giorgio Armani stated. "Besides revealing great talent, high versatility and the right amount of irony on set, his magnetic charm makes him the ideal match for this fragrance."
Well, if Pine is a match for the cologne then we know what we're getting all the men in our life. Armani only released this one photo for the time being, so we'll have to wait until the spring release to see the rest of the images. Until then we'll have to sate ourselves with this smoldering stare and Star Trek marathons.
View this article –