Posted: Nov. 21st, 2012 | Comments 0 | Make a Comment
Photo Courtesy of AERIN
Remember those girls in high school who just seemed to have it all? Well we're having flashbacks to our envious teenage years, as luxury beauty mogul Aerin Lauder expands her namesake franchise with yet another sector. Having just launched her brand with a beauty line last year, Aerin LLC has already grown to include home décor and footwear in the last few months— and now the super entrepreneur is introducing her clientele with a brand new line of jewelry.
With traces from her worldly travels to the Amalfi Coast, the French Riviera, Nantucket, the beaches of Southern Italy and the Greek isle Patmos present, Lauder, along with Erickson Beamon, created a nearly 60-piece line that includes statement cocktail rings, chain-link bracelets, necklaces and collars. The use of items like oversized wooden heart pendants give the line a luxurious feel; however Lauder chose to give the collection an element of heritage by drawing inspiration from a gold collar necklace given to her by her grandmother Estée.
The collection, which ranges from $150 to $1,000, includes a variety of materials, from 22-karat gold-plated vermeil, turquoise and coral, to more natural elements like wood, shells, and flower motifs — an eclectic but sophisticated mix that results in a feel of modern luxury. Estée Lauder was known to have a vast collection of fine and fashion jewelry, and that's exactly what the collaborators looked to when beginning the design process for the modern jewelry line, Karen Erickson, a co-founder of Erickson Beamon, told WWD. Photo Credit: Kyle Ericksen/WWD
Along with the Aerin jewelry line, Lauder also added a collection of sunglasses to her burgeoning company, for which she teamed up with Oliver Peoples. "Accessories are a key part to the brand and to the Aerin consumer's world," Lauder said. "It very much embodies style, luxury, dreams, and it's just kind of that finishing touch— the way lipstick is. It's about the necklace, the sunglasses and the shoes."
Read More on

WWD.com
You might like :

Best Jewlery Designers
Related Topics : Jewelry, Accessories, Luxury Brands, Lifestyle News

related articles
advertisement

Scottsdale, AZ

Napa Valley, CA

November 10, 2012 | Bal Harbour, FL

Sanabis, Bahrain

November 12-15 2012 | Boston, MA

November 11th, 2012 | New York, NY

Los Angeles, CA

San Francisco, CA

Vancouver, BC

New York, NY

Richmond, VA

Brisbane, Australia

Finding the best in luxury can be a daunting task, which is why we've taken it on for you.




advertisement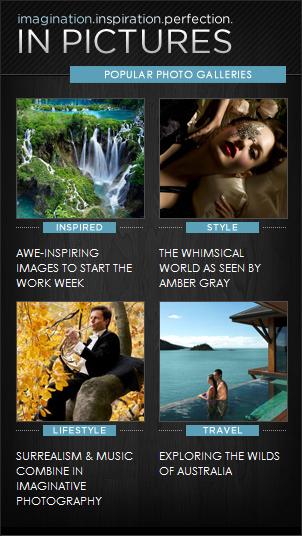 Visit source: