| Home > Fashion > Womens Style > Basil Soda Ready-To-Wear Stuns In Saturated Colors and Opulent Metals | |
| --- | --- |
Posted: Jun. 24th, 2013 | Comments 0 | Make a Comment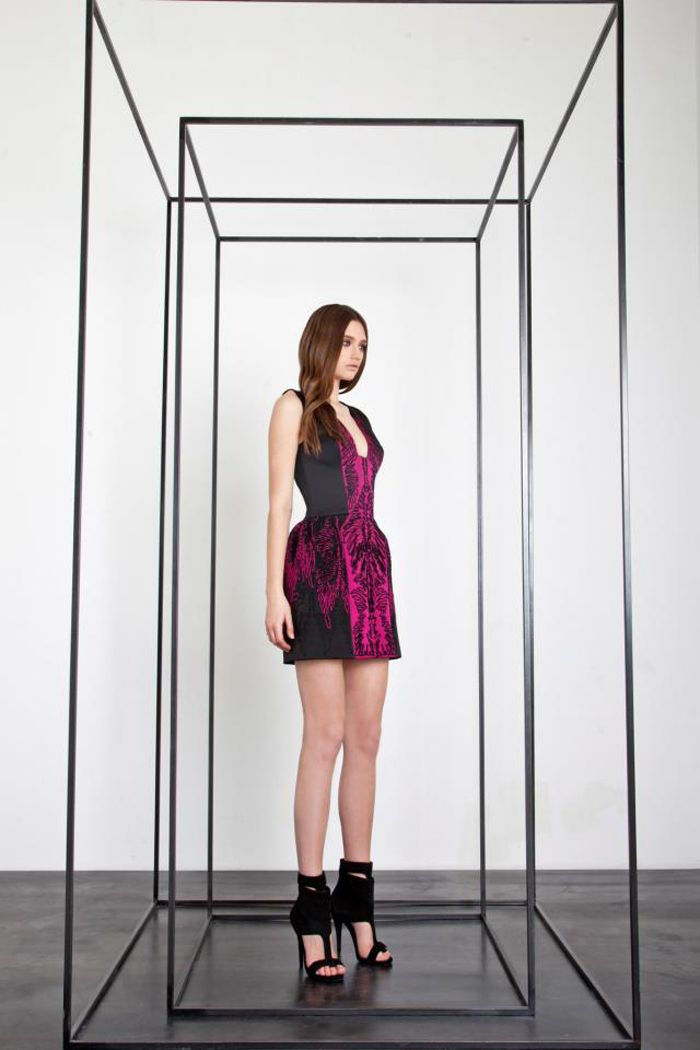 Photos Courtesy of Basil Soda
A luxury maven's wardrobe wouldn't be complete without a few couture gowns and a plethora of designer ready-to-wear, and with the new Fall/Winter 2013 collection at Basil Soda, you'll want to snag more than a few pieces. Having fallen in love with his couture and ready-to-wear in the past, Soda won't be leaving our hearts or our closets any time soon. His couture designs have been seen on red carpet veterans from Katy Perry to Marion Cotillard, and his stunning dresses are pure art to behold.
Starting his fashion house in his native Lebanon in 2000, designer Basil Soda began by creating couture lines of dresses creating a stir in the fashion world in the Middle East, Asia, and Europe. Wanting to jump into a new market of international luxury, his ready-to-wear line was launched in 2010, and can now be found across the globe from the US to Taiwan.
Debuted at Paris's Hotel de Crillon during Paris Fashion Week, his 2013 Fall and Winter ready-to-wear collection is a masterpiece filled with a bold array of colors and textures: fuchsia satins fitted with black lace, Cornelli embroidery overlaid with tulle, and deep cerulean silk crepe georgette garnished in precious metals and jewels. If you want to feel like a princess, look no further.
Although the angular patterns and linear symmetry of his collection are not reminiscent of historical royalty, you can see the designer's passion and study of architecture in every dress he creates. Elegantly structured, each ensemble is tailored to a woman's body, enhancing the feminine silhouette with cutting edge fashion, á la Gaga meets the First Lady. Saturated with the richer tones and ornate details that are hitting the runway this coming season, a girl could pack her closet with more than a few of Soda's designs.
Basil Soda's ready-to-wear is available in specialty boutiques across the country and an e-shop will be coming soon.
You might like :

Carven Offers Fun, Ready to Wear Fashion for Summer 2012
Related Topics : Fall Fashion, Dresses, Couture, Fashion News
See original article here: