Posted: Nov. 12th, 2012 | Comments 0 | Make a Comment
Photo Courtesy of iStockphoto/Thinkstock
Rain means two things for pretty much everyone: traffic and crazy hair. But even if the raindrops throw a wrench in your morning commute and even manage to ruin your flat-ironed hair, that doesn't mean that your luxury fashion choices have to suffer that day, too. While some people choose to let the rain condemn them to leggings and hoodies, we like to take advantage of the elements and use them as an excuse to whip out our favorite rainy day accessories. Here, we put together a list of our top three favorite pieces of fashionable, luxury rain gear.
Classic Trench Coat
Well, this one's a given, but the truth is that some people still haven't made the life changing investment in a good, quality trench coat. While our favorite by Burberry does cost quite the chunk of change at around $2,000, what you may not think about before taking the plunge is just how much use you'll get out of this wardrobe staple— whether or not there's a rain cloud in the sky.Photo Courtesy of Burberry
There are several different styles of trenches, but we think the most classically chic and practical version is one that is nearly knee-length. This creates a stunning silhouette when worn over slacks, but is just as lovely when worn over a dress. The beauty of trench material makes the jacket ideal for repelling rain, but is typically lightweight to wear on a brisk spring or autumn day. Its versatility is the main reason why we love this coat, followed closely by the fact that its chic silhouette will never go out of style.
Unique Rainboots
While fleeting memories of frog and ladybug-style boots (complete with peeking eyes) may come to mind when you imagine rainboots, the fact is that they're essential on days when you have to hit the pavement in the rain, whether you're strutting your stuff down Fifth Avenue on your way to the office or headed to class on a broad college campus. And trust us, we know from experience that your cheap flip flops won't survive the dash from door to door, even if they initially seem like the most forgiving option in the footwear department of your closet. Photo Courtesy of MoovCulture
One thing that's so fun about rain boots is that we rarely see the same pair twice— and they're a perfect way for you to express yourself. From stripes, to patterns, to polka dots, every girl's rain boots say something about her. We love the options from MoovCulture— their selection ranges in a variety of heights, colors, and unique patterns, from mature and classic solids to fun patterns to chic color blocked options. Our favorite is the adorable Chelsea MOOVBOOT— its mid calf height puts a new spin on the classic and creates an unexpected fashion statement.
Stylish Umbrella
We know you wouldn't dare leaving the house without an umbrella during a storm, but if this is a strong torrential downpour we're talking about here, you need to be sure that your umbrella is durable and won't succumb to the unpredictable wind gusts. May we suggest a unique-but-still-sophisticated option like this one by Jean Paul Gaultier. The thin stripes with the always classic black and white color combo results in a look that is fun but not juvenile. You can get just as creative with your umbrella as you are with your boots, and choosing a distinct style like this one will turn heads and make even the stormiest of days easier to bear. Photo Courtesy of Jean Paul Gaultier
You might like :

The Three Luxury Coats You Need This Fall
Related Topics : Burberry, Women Fashion, Accessories, Shopping, Fashion News
related articles
advertisement

Scottsdale, AZ

Napa Valley, CA

November 10, 2012 | Bal Harbour, FL

Sanabis, Bahrain

November 12-15 2012 | Boston, MA

November 11th, 2012 | New York, NY

Los Angeles, CA

San Francisco, CA

Vancouver, BC

New York, NY

Richmond, VA

Brisbane, Australia

Finding the best in luxury can be a daunting task, which is why we've taken it on for you.

advertisement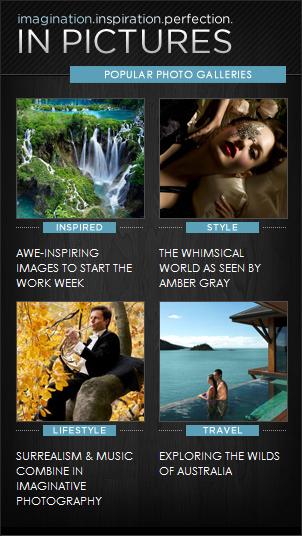 View post –