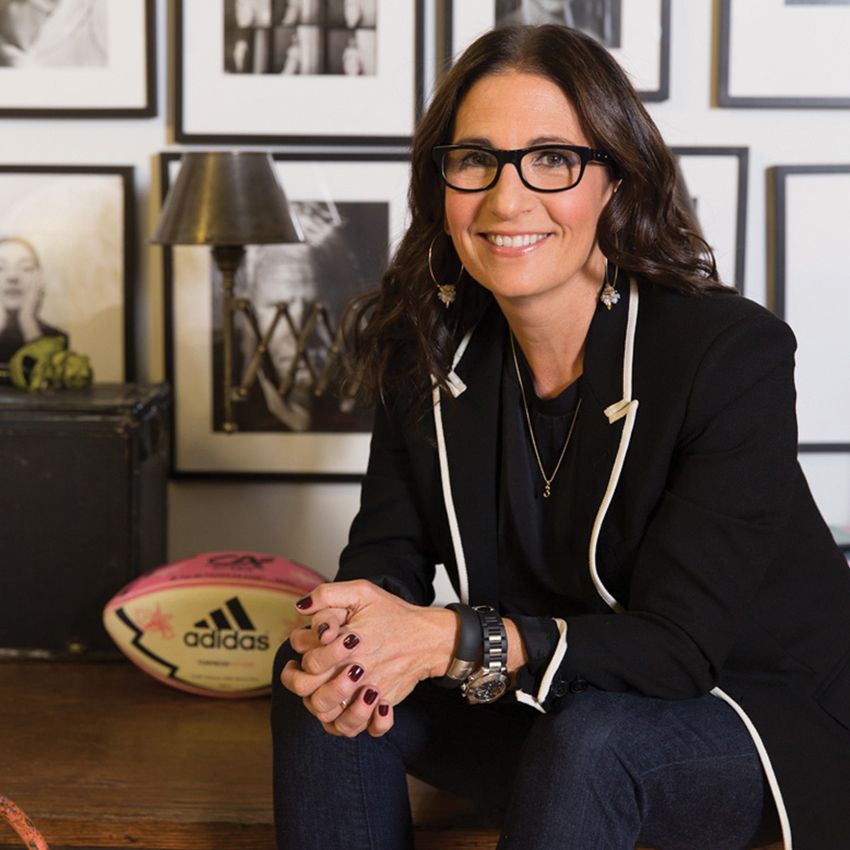 Photo Courtesy of Bobbi Brown Cosmetics
Becoming an editor at an online magazine or print glossy seems fairly easy for most celebs. Slap them with the label "contributing editor" and suddenly your publication is selling like hotcakes—never mind that they don't have the knowledge or skill set to actually make any sort of real contribution (Emma Watson for Wonderland and Kate Moss at British Vogue excluded). But when we heard Bobbi Brown was going to be the new Editor in Chief at Yahoo Beauty we thought she was totally qualified for the job—she's at the top of her field, written several best-selling beauty books and is Chief Creative Officer of her own business. The only thing that gives us pause? What on earth is she doing over at Yahoo?
The company that basically fell off our radar the moment Google was invented has been acquiring some big-name people to make a bit of a comeback—rebranding themselves as a reputable news source and a place we would actually want to visit online. "In recent months, Yahoo has been working to put together an all-star editorial team, including Katie Couric, David Pogue, Virginia Heffernan, and Matt Bai—all writers and journalists who I really admire," Brown announced on her blog, Everything Bobbi. "Yahoo is poised to become the top source for cutting-edge news coverage, and I'm confident I'll bring similarly strong content to Beauty and Lifestyle coverage. I'm honored to be joining such an impressive roster."
Now that Brown is going to be dishing out beauty advice on Yahoo, she just might start to garner that young, hip audience the media site is hoping for. "I'll work to curate smart, strong content that will teach women how to be their best selves. Since 1997, I've written and published eight books that explore my beauty philosophy—be pretty, be confident, be who you are," she explained. "I'm really proud of this work, and I'm so excited to bring these ideas to a broader audience through Yahoo, which has 800 million—yes, you read that right—active monthly users." We're not on Yahoo very often, but now we might have a reason to stop by.
View original: