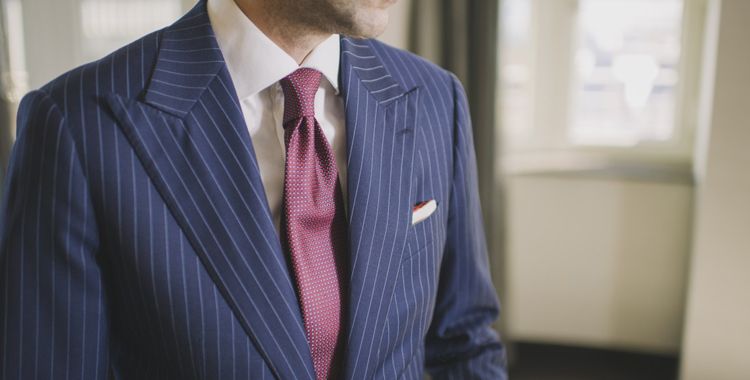 Photo Courtesy of Garrison Bespoke
The term "bulletproof suit" conjures up visions of unwieldy riot gear, bulky vests, thick padding and maybe even futuristic-looking body armor. But Canada's famed Garrison Bespoke team of tailors want to change that image. They are the proud creators of a lifesaving suit that is better tailored for the James Bonds of the world than your comic-inspired superhero.
Garrison Bespoke has gained a reputation for its attention to detail and making the shopping experience enjoyable. But in the creation of beautifully crafted style for men from all over the world (with their home base in Toronto), they have also managed to introduce an ensemble that can stand up to the worst criminals.
While Garrison Bespoke's website claims that their interest in creating the suit is so that they have something to offer all of their clients—it's hard to imagine anyone other than a super spy like 007 needing protective gear that is also impeccably tailored. But with diamond traders and international financiers traveling to some of the most dangerous locations in the world for work, an invention like this just might save their life. Knowing that the typical bulletproof vest is too bulky to wear under a finely cut suit, they worked with suppliers for the US 19th Special Forces to use fabrics with nanotechnology to create a suit that is thin and flexible; it's lighter than Kevlar, but still able to prevent penetration. The suit is protective, but won't "look awkward during meetings" and will be safe for dangerous travel.
The Bulletproof Suit is available at Garrison Bespoke and priced at approximately $20,000.
View original: