Posted: Nov. 7th, 2012 | Comments 0 | Make a Comment
Photo Courtesy of Heidi Klum
We see it all over gossip magazines, blogs and social media: celebrity mommies dressing up their little tots in luxury designer clothing. It's become so common to see Suri Cruise dressed in all the season's latest that hardly anyone even bats an eye anymore when they see photos of the 6-year-old wearing custom-made Lanvin shoes. The phenomenon begs the question: where is the line drawn when it comes to dressing kids in designer threads? We appreciate that these hard-working and big-earning moms want their toddlers to look good— they're almost forced to when their everyday lives are documented by the paparazzi— but are they forcing a certain style on their kids when they start dressing them this way from babyhood?
Here, we take a look at three celeb moms who chose a different route when it comes to expressing their affinity for children's style. These fashion-forward mommies put their creative energy into designing clothing lines for kids— and instead of finding these cute ensembles in high-end shops like Saks Fifth Avenue, these just-as-stylish lines are carried at your everyday retail stores.
Little Maven by Tori Spelling
Though the actress just gave birth to her fourth child on August 30th, Tori Spelling has had a whirlwind of a year— both in her work and personal life. Just one month after she gave birth to her third child, the famous mom, who writes on her blog that she's always had a passion for designing children's clothes, was pregnant again— and forced to put off her entrepreneurial dreams until further notice. But after spending much of her last pregnancy on bed rest, Spelling was able to develop Little Mavens, which launched at JC Penney on September 1. Photo Courtesy of Little Mavens
The actress best known for her role on the original "Beverly Hills, 90210" aimed to create chic baby and kids' clothes that combine fashion and functionality— because as most moms know, a $2,650 fur bolero from Gucci Kids isn't necessarily appropriate for the playground. Spelling's collection incorporates her love for bright hues and bold patterns in the form of layette for newborn to 9 months and playwear for 6 to 24 months. In this collection, we see tunic and legging sets featuring zigzag stripes, jumpsuits, sleepers with snap-on bibs, furry vests, and three-piece cardigan sets. Ranging in price from $12-$24, the Little Mavens collection is available at JC Penney stores and online. Photo Courtesy of Little Mavens
Harajuku Mini by Gwen Stefani
We saw this one coming the moment Gwen Stefani became a mom. The longtime singer of ska band No Doubt launched her first fashion line, L.A.M.B., in 2004, and the less expensive Harajuku Lovers line followed a year later. Since then, the platinum blonde bombshell became a mom to her two sons, Kingston and Zuma, and her fashion focus subsequently readjusted. She launched Harajuku Mini for Target last fall, complete with ballerina-style tutus, fuzzy hoodies and polka dots. Like her other fashion lines, most of the Harajuku Mini designs draw inspiration from Japanese fashion and are made for kids ages one-13 and average around $30. Photo Courtesy of Target
Stefani's most recent line for Target marks the one-year anniversary of the brand and simultaneously celebrates the upcoming holidays. The festive collection has a "Fancy Pants" theme with a color palette that emphasizes the elegance of black and white. Ranging in style from $9.99-$30, the Harajuku Mini holiday collection includes sophisticatedly cute holiday dresses, dress pants, and bowties— with Stefani's signature houndstooth pattern prevalent throughout. Photo Courtesy of Target
Truly Scrumptious by Heidi Klum
Top model, TV host, and all-around supermom Heidi Klum is the latest of big-name celebs to step over to the designing side of fashion with the launch of her Truly Scrumptious line for Babies 'R' Us in September. The mom of four created cool and stylish mix-and-match apparel and room décor items for babies and children ages newborn to 5. The apparel and accessories portion, which range from $4.99-$39.99, includes layette for babies and playwear and separates for kids. Photo Courtesy of Babies 'R' Us
In true Heidi Klum style, the collection is noted for its fashion-forward items like military-style jackets, straight leg jeans, striped leggings, unique embroidered details and stylish tutus. To make fashion fun for the kids, pink and purple butterflies, googly-eyed monsters, and green and blue dinosaurs are prevalent throughout the mix-and-match items, which are available in store and online. Photo Courtesy of Babies 'R' Us
You might like :

Fashion News and Trends
Related Topics : Gwen Stefani, Heidi Klum, Celebrities, Children, Shopping, Fashion News
related articles
advertisement

Scottsdale, AZ

Napa Valley, CA

November 10, 2012 | Bal Harbour, FL

Sanabis, Bahrain

November 12-15 2012 | Boston, MA

November 11th, 2012 | New York, NY

Los Angeles, CA

San Francisco, CA

Vancouver, BC

New York, NY

Richmond, VA

Brisbane, Australia

Finding the best in luxury can be a daunting task, which is why we've taken it on for you.

advertisement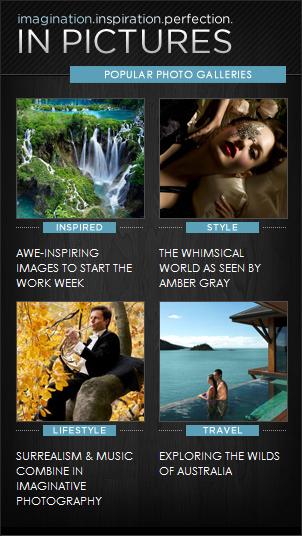 Visit link: