Posted: Jun. 14th, 2013 | Comments 0 | Make a Comment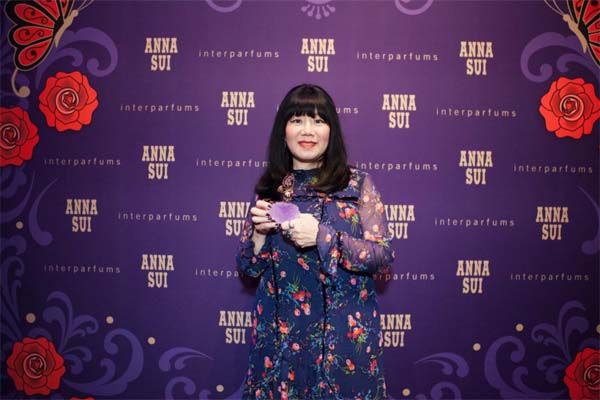 Courtesy of Anna Sui
Summer 2013: Fashion designers are well aware that as temperatures rise, inevitably, women wear less. Hot summer days call for lighter clothing which calls for lighter fragrances, so many of the finest fashion designers are launching new summer scents to compliment the fresh spirit of the season.
Courtesy of Burberry
Burberry Summer for Women 2013: The Stalwart British designer has released a pair of seasonal scents. Dressed in a very pink and stout bottle, the women's fragrance has top notes of pomegranate, mandarin orange and green leaf, with rose and lily of the valley. Base notes include woods and white musk. For: Outdoorsy spirits.
Courtesy of Issey Miyake
Issey Miyake L'Eau d'Issey Summer 2013: This limited-edition fragrance marks the launch of Miyake's annual summer version of L'Eau d'Issey. In this series, notes include grapefruit, lychee nut, guava, passion fruit, vanilla, floral notes, aquatic notes, and wood. For: Fresh, clean, crisp scent aficionados.
Courtesy of Thierry Mugler
Thierry Mugler Aqua Chic Collection: Not only has Mugler recreated two of his previous scents for the summer (Angel Aqua Chic and Alien Aqua Chic), he has also introduced the new Womanity Aqua Chic. Womanity has notes of coriander, blackcurrant, and spicy wood infused with mandarin blossom water. For: Fans of Angel Aqua open to fresh new floral touches.
Courtesy of Marc Jacobs
Honey Marc Jacobs: Vibrant and bold, this floral fragrance for women is an encore performance following the cheerful Marc Jacobs Dot released in 2012. Developed by perfumer Annie Buzantian, the new scent's notes include mandarin, orange blossom, peach, pear, fruit punch, honeysuckle, honey, vanilla and a blend of woods.For: The light and young-hearted looking for a little whimsy.
Courtesy of Jimmy Choo
Jimmy Choo Exotic: The beloved shoe designer steps up his eponymous perfume line with a limited edition fragrance for women. The notes are a delicious blend of raspberry, pink grapefruit, tiger orchid, passion flower, patchouli, with a cool blackcurrant sorbet base. For: Floral fans looking for a sweet way to introduce patchouli into their lives.
Courtesy of Giorgio Armani
Giorgio Armani Nuances: The third Eau de Parfum in the limited edition Armani Prive Les Editions Couture series, only 1,000 bottles of 100mL are available. It was inspired by an Armani fabric design, which is used for the scent's organza pouch packaging. The notes feature bergamot, cinnamon, heliotrope, orris, sandalwood and vetiver. For: Scent collectors who appreciate a richer, woodsy standout rather than the usual summery sweets.
Courtesy of Anna Sui
Anna Sui La Vie De Boheme: The designer's new fragrance is playfully fruity with a floral blend. Notes include rose, peony, freesia, magnolia, pear, red berries, raspberries, dragon fruit, white wood, skin musk, vanilla and sandalwood. For: Fans of juicy fresh scents and delicate etched glass bottles reminiscent of Lalique.
You might like :

New Eco-Friendly Fragrances
Related Topics : Fragrances, Beauty Products, Fashion News
Original post –