Victoria's Secret bombshell, Doutzen Kroes, admits she feels guilty working in an image obsessed profession.
"Sometimes it makes me feel guilty now that I am in this profession that makes certain girls insecure," the 28 model, told the New York Post.
"I always say, I don't look like the picture. If you put me in bad light with no hair and makeup, it's not good. I wake up sometimes like, this is not what I see when I look at the magazine, who is this visitor in the bathroom?"
This isn't the first time Kroes has expressed a refreshing reality check.
"Girls think they have to be that picture," she told the Telegraph earlier this year, "and even boys, they think that that picture exists."
Fellow Victoria's Secret models have shared their displeasure regarding the image alteration. Erin Heatherton said when she sees her pictures airbrushed: "I feel like it looks like someone else. I guess it's not fair... You look better, but it's a lie."
Vogue covergirl Cameron Russell recently delivered a Ted Talk about her win in "the genetic lottery" which she admits was "awesome" but isn't the truth.
"In December I was shooting in the Bahamas, and on the way back I was in a boat with other people staying on the same island. One woman was going on and on about the model she'd seen on the beach who was 'so gorgeous.' Of course, that model had been me in hair, makeup and a neon bikini.
"The whole 30-minute boat ride she didn't recognise me. I was sitting directly across from her wearing sweatpants, a windbreaker, no makeup and hair up in a bun."
Read more on the issue and watch Russell's talk in the Rebecca Kamm blog, Why Victoria's Secret is a lie.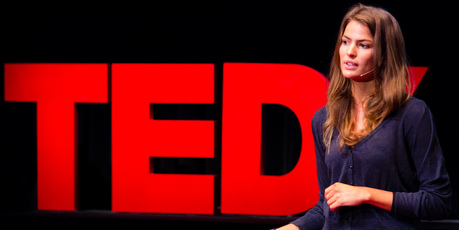 - www.nzherald.co.nz