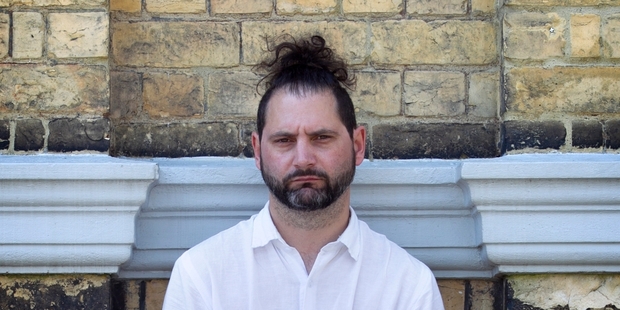 Paul Stothers went back to study aged 38 despite already having a successful career. Photo / Natalie Slade
He quit his job to retrain as a fashion designer at 38, launched his label months before graduating and has already been mentioned in Vogue and picked up by an international stockist.
Paul Stothers created his label Edward Stothers from his parents' Beach Haven garage during a six-week break from his NZ Fashion Tech studies this year and in just a few months has been enjoying growing success.
Mr Stothers will be among 255 students graduating next month across three courses from the Wellington and Auckland campuses.
Called after his middle and surnames, his collection of edgy streetwear caught the eye of Italian Vogue writer Stefan Siegel while he was in New Zealand to judge the World of Wearable Arts.
He has also had coverage in New York magazine Lady Gunn, local magazine Collective and received orders from London-based online contemporary fashion store Not Just a Label.
Mr Stothers spent an intense six-weeks developing the range of women's summer clothing, which was launched in May, during a break from his Diploma in Fashion Technology studies.
He gave up his career as a graphic designer to begin the two-year course in 2012, and with just half of it behind him he used the summer break to create his first line.
"I started the label and shot the look book during last summer. I developed my collection in about three weeks. I was just really committed about making it happen."
Being older than the other students in his classes was not a barrier to changing his career path, he said. "I think I had an advantage by going back because I was determined to learn and absorb as much as I could. I think I was there for the right reasons."
Mr Stothers was born in Hawkes Bay but spent his teens in Australia before settling in Auckland. He previously studied digital media, worked in corporate event planning and also DJs with a group called Team Navajo at a range of trendy Auckland bars.
He plans to release his second summer collection this month.
Visit edwardstothers.com or see his collection at 203H in Karangahape Rd, Auckland.