Posted: Nov. 5th, 2012 | Comments 0 | Make a Comment
Photo Courtesy of Elite Therapeutics
If you've been fortunate enough to visit or live near beautiful Colorado Springs, you may be familiar with its top-rated luxury resort, The Broadmoor. Ranked as the city's #1 hotel on both TripAdvisor and The Five Star Alliance, the resort recently added luxury skincare products by Elite Therapeutics to its list of room amenities. But Elite Therapeutics isn't just any old skincare line— these products were developed with the utmost care and a special attention given to the natural repairing ingredients they contain. I had the pleasure of speaking with the brand's founder, Dr. Kevin Schewe, who gave me an insight to his polished skincare line.
What makes the Elite Therapeutics brand special is that it's a physician-driven skincare company, and Dr. Schewe's motivation for creating the line is truly commendable. The Board-certified radiation oncologist has devoted his 25-year medical career and practice to the fight against cancer— and while much of that includes combatting the disease itself, recently Dr. Schewe has been focused on treating its side effects, as well. "When I designed Elite Therapeutics initially, I designed the products to repair and restore the damage inflicted on patients' skin from radiation and chemotherapy," he told me. "I really did it out of passion for my breast cancer patients and the skin damage they experienced with both treatments."
With his patients in mind, Dr. Schewe set out to design products that would address the severe insult to the skin that cancer treatment leaves behind— When his chemist alerted him that the types of ingredients he wanted to use would be prohibitively expensive, Dr. Schewe reminded him of the paralyzing cost of not only radiation treatments and chemotherapy, but also the medication that needs to be taken daily for months after treatment. In the words of Dr. Schewe, "This line was created for people who want the highest quality available." With that in mind, it's no wonder Dr. Schewe is considered an influential leader in combatting the deadly disease— both internally and topically— and we wouldn't be surprised if he was considered a hero among his patients and others stricken by cancer, as well.Photo Courtesy of the Broadmoor
Over years of research, cancer practice, and taking care of patients, Dr. Schewe tried a laundry list of products to help his patients with their skin reactions, and in doing so, became absolutely convinced that Vitamin E was the essential ingredient to repairing and restoring skin damage inflicted by radiation and chemotherapy. "What I found is that natural forms of Vitamin E are terrific scavengers of free radicals and serve as an antioxidant function to repair and restore skin damage inflicted by chemo and radiation. And as I've now discovered, any kind of skin damage from environmental causes, aging, and other insults really requires Vitamin E to be repaired."
Aside from Vitamin E, Dr. Schewe explained that his products are also rich in the essential fatty acids Omega 3, 6 and 9, which are necessary for healthy skin and hair. Exotic ingredients like acai pulp oil and mongongo oil provide a natural sunblock. Also included in the products is Manuka Honey, which was used for centuries by aborigines in New Zealand to cure skin wounds. Hyaluronate acid and polymer are also prominent, and their high water content is a necessity for reversing skin damage and dryness.
Those concerned with the humaneness of the development and production of the items will be happy to know that the entire line of products from Elite Therapeutics is cruelty-free, vegan, and even gluten free. I had never heard of gluten free beauty products before, but Dr. Schewe explained to me that people who are severely allergic to gluten internally may experience skin reactions, as well. Those who are sensitive to gluten as a protein or have sensitive skin will find solace in the fact that they won't experience adverse reactions with Dr. Schewe's products. "What I've essentially done is created a line for anyone who wants to have healthy skin," he said.
The Elite Therapeutics products that can now be found at the Broadmoor are unique because they were developed specifically for the 5 star resort. "We took our retail line and we modified it to fit the criteria and specifications of the Broadmoor," Dr. Schewe told me of the brand's newest addition for the hotel. "We really built this line from the ground up specifically with the Broadmoor in mind." The 5-star, 5-diamond hotel is located 6,200 feet above sea level— in a dry, arid climate that is closer to the sun where the skin can easily get dried out or damaged. "Our original line was designed to repair skin damage from ionizing radiation," Dr. Schewe said. "If my products can help your recover from this kind of radiation, just think how well they will work for sunburn." Photo Courtesy of the Broadmoor
The exclusive Broadmoor line includes a key ingredient of aloe leaf extract, which is a renowned external analgesic and skin-soothing humectant. Melissa Officinalis (lemon balm,) cedarwood oil, and Japanese green tea leaf extract also work to protect, soothe, and calm the skin. Guests of the Broadmoor will enjoy body wash, body lotion, shampoo, conditioner, mouthwash and two bars of soap from Elite Therapeutics upon arrival to their guestroom, and can purchase more of the brand's products at the hotel's cosmetics shop.
Read More on

EliteTherapeutics.com
You might like :

Health and Beauty News
Related Topics : Skincare, Eco-friendly, Anti-aging, Fashion News
related articles
advertisement

Scottsdale, AZ

Napa Valley, CA

November 10, 2012 | Bal Harbour, FL

Sanabis, Bahrain

November 12-15 2012 | Boston, MA

November 11th, 2012 | New York, NY

Los Angeles, CA

San Francisco, CA

Vancouver, BC

New York, NY

Richmond, VA

Brisbane, Australia

Finding the best in luxury can be a daunting task, which is why we've taken it on for you.

advertisement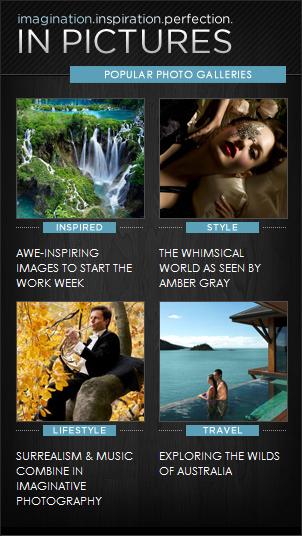 More here: