Posted: May. 21st, 2013 | Comments 0 | Make a Comment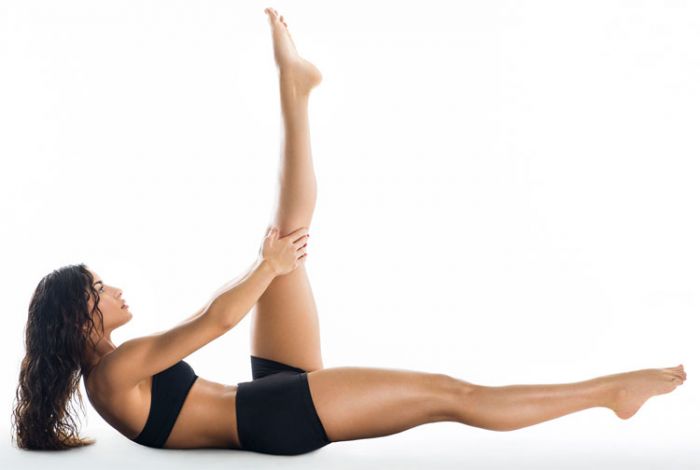 Photos Courtesy of Exhale Mind Body Spa
Beach season is fast approaching— and if your love handles, thigh jiggle and beer belly are still lurking around, then you're probably looking for an intensive fitness regimen to start immediately. Which is why it's so convenient that Exhale Mind Body Spa and
Women's Health
magazine are co-hosting FusionFest tomorrow, May 22, at 15 locations nationwide. All day, Exhale locations in Los Angeles, New York, Boston, Atlanta and other major cities will open their doors to the public, offering free classes, free mini-massages, light bites, giveaways and more. It's the 10th anniversary celebration for Exhale and a great opportunity to learn more about the brand and its signature barre fitness program, Core Fusion.
Exhale is a high-end but holistically-focused spa and fitness studio that is often partnered up with Fairmont Hotel properties and New York's Gansevoort Hotel, though there are also some free-standing facilities. Core Fusion, which has a strong yoga component, was one of the earliest "hybrid fitness" styles to really catch on, and is also one of the front-runners in incorporating core training into fitness classes. Typically the provenance of the uber-fit, (Cameron Diaz and Heidi Klum are two celebrity fans) Exhale is a bit of an insider secret. You know about it if you've become bored with the typical strength and toning classes offered in chain gyms; or if you've gotten to stay at a Fairmont. But if you haven't tried it yet, book a free class on the site and see what Core Fusion is all about at tomorrow's event.
Here are a few hints of what you should expect: Core Fusion is the opposite of plyometrics or high-intensity aerobics, in the simple sense that you're not jumping up and down at all. Core Fusion is slow-moving, controlled and fluid, like most yoga-influenced fitness disciplines. However, it combines exercises with the poses, and typically has you performing those exercises from a starting position that's slightly different— and three times harder— than what typical "toning" classes ask for.
Core Fusion co-founders Fred DeVito and Elisabeth Halfpapp were longtime practitioners and trainers of the Lotte Berk ballet barre method before they created their own program, which marries two traditionally purist exercise disciplines: yoga and barre training. Although Core Fusion still calls itself a barre class, non-dancers will not feel self-conscious while doing the exercises because the program has evolved so much that the barre is really just a stability device. For the Core Fusion at-home videos, people can substitute high-backed chairs.
While inside Exhale, check out the rest of the facilities, and keep in mind that this self-styled "urban spa oasis" makes just as much use of the beautiful outdoors as its sleek, state-of-the-art interior spaces. If you're doing a spa treatment, it'll be in a typically soothing cream-colored treatment room, but if you come back for more classes, you might end up out on a rolling green lawn… or out in the ocean on a stand-up paddleboard… or poolside, welcoming the morning with a sunrise yoga class. Program offerings vary according to location, of course. For those locations that also have a spa, note that the treatment menu includes some very interesting Eastern-influenced wellness therapies like cupping and acupuncture, as well as straight-up pampering like the Glow Body Scrub.
You might like :

Is Hybrid Yoga the Next Big Thing in Trendy Fitness?
Related Topics : Health And Wellness, Fitness, Yoga, Exercise, Spa, Fashion News
Read original article: