Posted: Nov. 14th, 2012 | Comments 0 | Make a Comment
Photo Courtesy of Pinel & Pinel
No matter how you spin it, travelling is a hassle. Sure, arriving at your destination is heavenly, opening your eyes (and your wallet) to new and exciting experiences, however, the process of actually getting there leaves most people popping Ambien like M&M's. The icing on the cake for most frequent flyers is the dreaded luggage conveyor belt, where men and women alike are found using every ounce of strength to haul out a suitcase, hoping that their spurt of energy wasn't in vain and that the luggage is in fact their own. Sure, you can put a cute little bow on your standard black bag, but really, how fashionable is that? Well, it looks as if the French have done it yet again, and we for one believe that it's high time we leave our dreary duffle bag at home and truly travel in style with the chic and modern luxury products from Pinel & Pinel.
Designer Fred Pinel started out his career as an ad-man, however, this French Don Draper soon took his creative talents to the luxury accessory industry, and in less than a decade the self taught craftsman managed to create one of the youngest luxury houses, Pinel & Pinel. With a keen eye for beauty and a code of luxury "à la française" this trunk master and leather goods craftsman has managed to create travel and home goods with personality and classic French style.
A mixture of age-old traditions and Pinel's contemporary taste are the backbone of this unique line. Each piece gives way to its own story through the use of beautiful and exotic skins and original and lively colors. Of the line itself, Fred Pinel describes it as "bespoke and exaggerated trunks that are a feast for the eyes."
These playful designs are not limited to travel goods as Pinel & Pinel also has an array of trunks for the home, along with beautiful leather accessories including bracelets, wallets, HAVIANAS flip-flops, lighter cases, cigar cases and card holders.
Pinel & Pinel's line of incredibly fresh and deliciously retro trunks and suitcases as well as stylish accessories integrate perfectly into any modern life, and are sure to bring added vibrancy and excitement to any vacation.
Read More on

pineletpinel.com
You might like :

Fashion News
Related Topics : Woman Fashion, Luxury Brands, Accessories, Handbags, Fashion News
related articles
advertisement

Scottsdale, AZ

Napa Valley, CA

November 10, 2012 | Bal Harbour, FL

Sanabis, Bahrain

November 12-15 2012 | Boston, MA

November 11th, 2012 | New York, NY

Los Angeles, CA

San Francisco, CA

Vancouver, BC

New York, NY

Richmond, VA

Brisbane, Australia

Finding the best in luxury can be a daunting task, which is why we've taken it on for you.

advertisement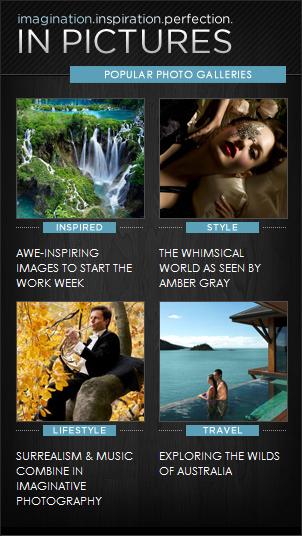 This article is from: