The workwear memo is out. A modern take on the classics will see you get ahead.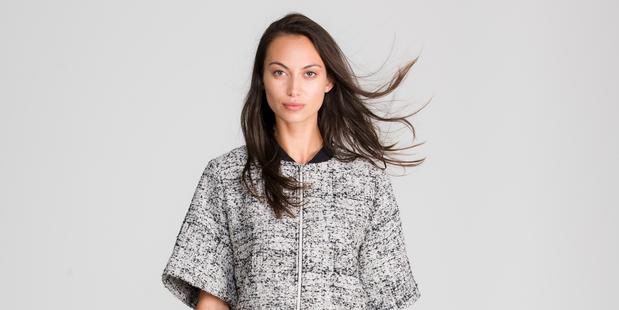 Look #1: Nyne jacket, $315. Photo / Greg Bowker
When it comes to updating your working wardrobe there's simply no underestimating the power of classics, re-interpreted this season with interesting fabrics and new proportions.
Several designers have made a conscious effort to look after their professional clientele, with a growing percentage of their collections dedicated to work-appropriate separates.
It makes perfect sense to produce pieces that are in sync with busy lifestyles and can stand the test of time.
Items like a double-breasted blazer, a soft wool coat, a fitted pencil skirt, silk blouses and well-cut pants are just some of the greatest hits that make a comprehensive nine-to-five wardrobe.
The classic pencil skirt has been a reliable staple over the years, with several designers highlighting this in their collections, including the Italian jacquard option from Jane Daniels (#4), striking the perfect balance between being fashionable and office-appropriate.
Traditional menswear fabrics make an impact too, with tweeds and wool coats adding a sartorial layer to languid silk blouses and dresses.
Man-style tailoring also extends to the myriad pant options available, particularly the classic grey "Franka" pants by Kate Sylvester (#3), elegantly cropped around the ankle, making it easy to wear with a pair of pointed pumps or bookish loafers. Ruby's "Trip Fontaine" double-breasted blazer (#5) is another star piece of the season. Finished with gold buttons, it's the kind of piece that also works after hours. You can throw it over a T-shirt and a pair of jeans and heels (or again this season's ubiquitous loafer) for an easy, no fuss solution to after five events, or alternatively a pair of minimalist trainers for an easy weekend outfit.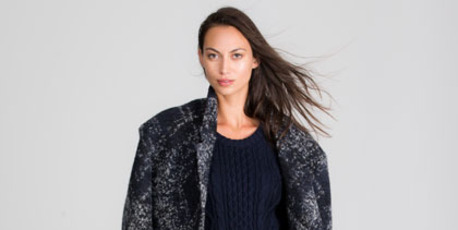 Gallery
1. Nyne jacket, $315. Gregory skirt, $259. Sol Sana heels, $235. Marc by Marc Jacobs purse, $659, from Workshop. Citizen watch, $299, from Stewart Dawsons.
2. Georgia Alice coat, $669. Equipment shirt, $395, from Muse. Julian Danger pants, $269. Topshop heels, $170, from The Department Store. Fob chain, $1299, and rose gold hoops, $249, from Stewart Dawsons. Ruby bracelet, $59.
3. Leon & Harper coat, $910. Twenty-seven Names cable knit jumper, $490. Kate Sylvester pants, $385. Alexander Wang loafers, $859, from Workshop.
4. X-plain jacket, $255. Jane Daniels skirt, $549. Kate Sylvester belt, $165. Xcesri handbag, $80, from Farmers. Marc by Marc Jacobs heels, $649, from Workshop. Citizen watch, $299, from Stewart Dawsons.
5. Ruby double-breasted blazer, $289. Theory shirt, $395, from Muse. Helen Cherry pants, $429. Ruby necklace, $89 and bracelet, $59. Moleskin notebook, $42, from Gordon Harris.
Stockists: Farmers, Georgia Alice 021 494 033, Gordon Harris, Gregory gregory.net.nz, Helen Cherry (09) 303 3735, Jane Daniels (09) 379 4577, Julian Danger, Karen Walker, Kate Sylvester, Leon & Harper (09) 914 4556, Muse (09) 520 2911, Nyne, Ruby, Sol Sana (09) 378 0072, Stewart Dawsons, Twenty-seven Names (04) 384 1152, Workshop (09) 303 3735, X-Plain.
Stylist: Dan Ahwa
Hair and makeup: Katie Melody Rogers using M.A.C
Model: Tia Woods from Clyne
Stylist's assistant: Danielle Clausen