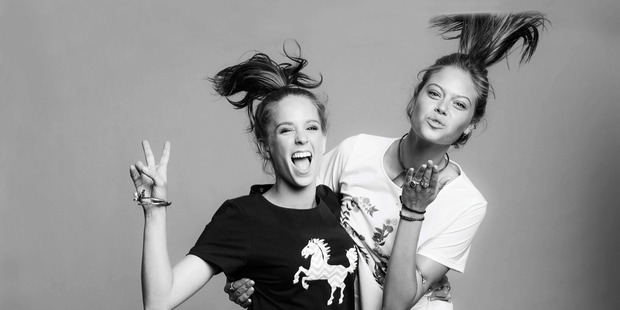 Models show off designs by Andrea Moore (l) and Trelise Cooper. Photo / EziBuy
Dame Trelise Cooper is among top designers raising money for breast cancer research.
The Breast Cancer Research Trust has teamed up with designers Moochi, Andrea Moore and Dame Trelise to sell a collection of limited edition garments.
The tops, available through EziBuy this month, will retail for $29.99 in sizes XS to 3XL.
"New Zealand has one of the highest incidence rates of breast cancer and has the third highest death rate in the western world," trust spokeswoman Phillipa Green said.
"There is an urgent need to find a cure for breast cancer and stop it in its tracks."
EziBuy marketing general manager Edwina Neilson said the limited line of tops was expected to sell out quickly.
"From the designers, printers, models, stylists and photographers - everyone has helped provide their service for free, for which we're extremely thankful of. This means all the money raised can go towards the number one cause - curing breast cancer."
- APNZ