| Home > LifeStyle > Leisure > First Ever Jet to Appear on Rodeo Drive at Concours d'Elegance | |
| --- | --- |
Posted: Apr. 18th, 2013 | Comments 0 | Make a Comment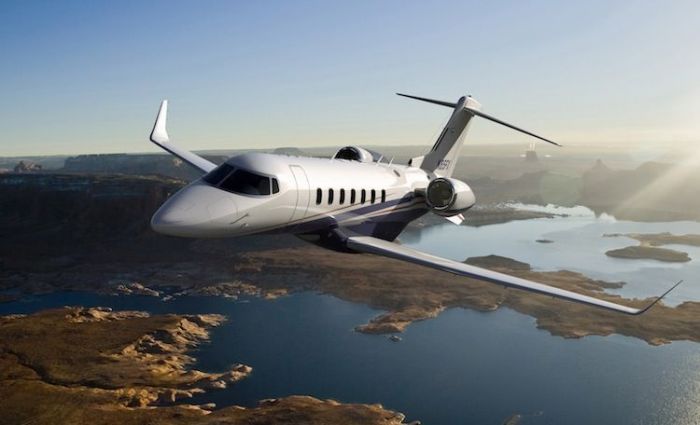 Photos Courtesy of Learjet
On June 16, for the first time ever, a private jet will be parked on Beverly Hills' famed Rodeo Drive in honor of Learjet's 50th anniversary. The landmark occasion will occur during the Rodeo Drive Concours d'Elegance, an annual exhibition of luxury automobiles set against the backdrop of the legendary avenue's world famous boutiques.
A full-scale model of the brand new $17 million Learjet 85, the first business jet to be made from carbon composite materials, will be the centerpiece of the event — themed "The Jet Age" and sponsored by Flexjet, the exclusive fractional provider for the revolutionary aircraft. In addition, a stunning collection of world-class vintage, cars, racing cars and motorcycles from the likes of Ferrari, Bentley, Rolls-Royce and more. Special displays will honor marques celebrating important anniversaries this year, including the Porsche 911, Lamborghini and Aston Martin.
The Learjet 85 aircraft features a spacious stand-up cabin, transcontinental range and powerful, low-emissions engines. "Fifty years ago, the first Learjet aircraft took flight thanks to the innovative and adventurous spirit of Bill Lear, who invented the business jet category," notes Deanna White, President of Flexjet. "Through our parent companies, Bombardier and Learjet, Flexjet is proud to further his legacy by offering fractional shares on the Learjet 85, defining a new benchmark in the evolution of private aviation."
Owning a Learjet became a byword for the ultimate mark of success and the rise of the Jet Age influenced automotive design as well. "The Jet Age marked a time when carmakers from post World War II through the arrival of the supersonic Concorde in the '70s redesigned their automobiles to highlight the most extreme designs reflecting streamlining and speed," says Deanna White.
You might like :

Just How Far Do Private Jets Fly?
Related Topics : Private Jet, Business Travel, Aircraft, Lifestyle News

Follow this link: