Posted: Nov. 19th, 2012 | Comments 0 | Make a Comment
Photo Courtesy of Iris von Arnim
It was 1973 when German-born Iris von Arnim began her career in fashion by starting her clothing brand along with nine other designers, whose ultimate goal was to redefine German luxury fashion and truly place it on the map. Almost 30 years later, Iris von Arnim is the only traditional brand left for which the founder remains head designer of the company, and has gained herself a reputation for producing some of the most plush luxury cashmere.
With a strong belief in tradition, craftsmanship and an unwavering dedication to producing quality pieces, this internationally acclaimed fashion designer is perhaps most well known for her comfortable yet stylish cashmere creations. Every season the Iris von Arnim collection showcases different structures, colors and shapes, producing unconventional and innovative pieces using one of the finest and most precious natural fibers. Arnim is said to have revolutionized the German knitwear market by being one of the first designers to introduce cashmere in Germany, giving her the title of "The Cashmere Queen."
Similar to fellow Deutschland native and fashion designer, Jil Sander, the Iris von Arnim line proudly exudes a true appreciation for German chic minimalism, showcasing bold colors without forgoing shape and structure. The brand's distinctive cashmere rips, cables and architectures come from and unrivalled understanding of knitwear. By combing some of the highest quality materials and crisp, clean lines with bold prints, shapes and playful details, Iris von Arnim has created collections time and time again that are appealing to women of all ages and styles.
So this winter season, cuddle up with Iris von Arnim and her collection of wardrobe staples that remain in style regardless of fleeting trends and changing tastes. Price points for the striking Fall/Winter pieces start at $249 and go up to $2,995 for some of the cashmere coats.
Read More on

IrisVonArnim.de
You might like :

Fashion News
Related Topics : Women Fashion, Fall, Luxury Brands, Shopping, Fashion News
related articles
advertisement

Scottsdale, AZ

Napa Valley, CA

November 10, 2012 | Bal Harbour, FL

Sanabis, Bahrain

November 12-15 2012 | Boston, MA

November 11th, 2012 | New York, NY

Los Angeles, CA

San Francisco, CA

Vancouver, BC

New York, NY

Richmond, VA

Brisbane, Australia

Finding the best in luxury can be a daunting task, which is why we've taken it on for you.

advertisement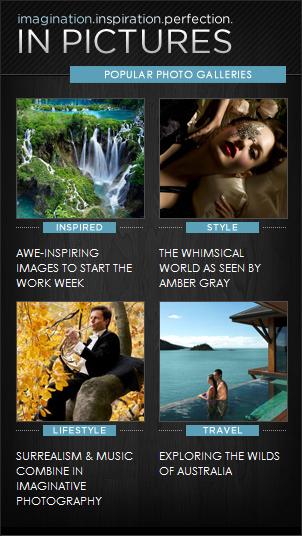 More here: