Posted: Apr. 22nd, 2013 | Comments 0 | Make a Comment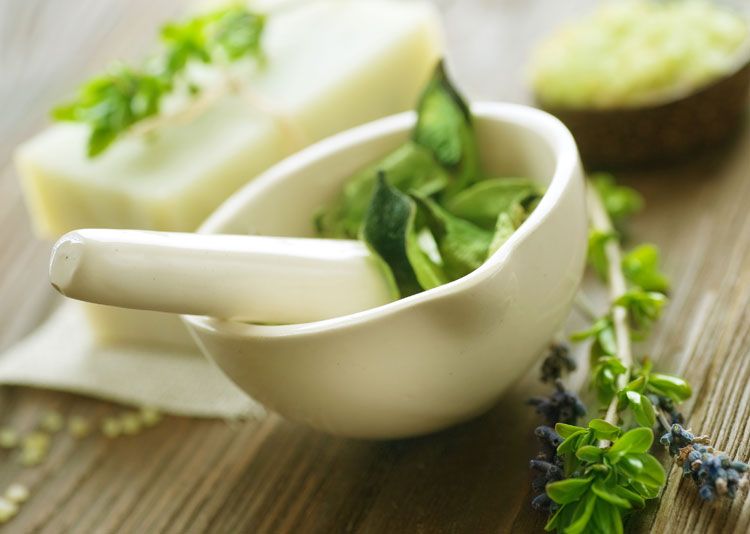 Photo Courtesy of Subbotina Anna/Shutterstock
It's Earth Day, and we couldn't think of a more beautiful way to celebrate than by throwing together a list of our favorite eco-friendly makeup and skincare products. Back in the day, before we knew all about the danger of using chemical-laden tubes and compacts, the term "all-natural" as an adjective for cosmetics brought forth the image of lumpy, sticky, and strange smelling products. Today, thanks to a focus on consumer health, the market is booming with a number of skincare and beauty products that boast vegan, organic, and even gluten-free properties. Not only are these luxe items good for you and the Earth, the quality of these products are up-to-par with other household brands to help make the world and your vanity stand a more beautiful, natural, and chemical-free place.
Photo Courtesy of Gabriel Cosmetics
Gabriel Cosmetics has come a long way since its founding in 1992. Created with the vision of providing a botanical line with homeopathic skincare and cosmetics, today the brand's vegan and gluten-free inventory includes its latest collection called Oceanid. Using the delicateness of the vast sea as inspiration for its new line of gluten-free cosmetics, Oceanid provides all of the makeup bag essentials like blush, liquid eyeliner, mascara, lip liner, gloss, and three funky shades of eye shadow. Keeping the Earth and your own health in mind, the eight products, along with the rest of the Gabriel Cosmetics collections, are made of 100 percent natural ingredients with no synthetic chemicals or animal by-products, making Oceanid the complete package and all you need to celebrate your love for Mother Nature in a stylish way.
Photo Courtesy of Lavanila Laboratories
Lavanila founder Danielle Raynor put years of mainstream beauty industry experience to good use when she created her company in 2006 to help promote a less toxic world for her young daughters. Having experience using a multitude of different items on the market, from high-end luxury products to mass-produced drugstore brands, Raynor learned first-hand that even the most expensive products contain harsh, irritating and polluting ingredients. She combined her passions for beauty and living consciously to create an entire brand of healthy fragrances and skincare products that are rich in natural and organic ingredients to safely nourish the body. The array of fragrances, deodorants, skin, sun and baby care products include essential oils, active botanicals, vitamins, minerals and amino acids to pamper and protect your body, soul, and the planet. Not only that, but the brand has also taken initiative by planting two trees with the Nature Conservatory for every new Facebook, Twitter, and Instagram follower, as well as every new order on lavanila.com for the entire month of April. The company has vowed to activate a special promo code for its eco-conscious, beauty-loving community once it reaches 1,000 planted trees. Now that's a beautiful project we are on board with.
Photo Courtesy of Tata Harper Skincare
Tata Harper is a women's health advocate who launched her self-titled skincare and wellness company to create world-class, highly effective anti-aging products that nourish the skin and the spirit. With a wide range of skincare, aromatherapy, and lip care products that boast 100 percent natural ingredients free of synthetics, parabens, sulfates, and phthalates, the Vermont-based company vows to provide effective skin care solutions that offer stunning results without compromising consumer's health. We recommend the brand's nutrient, vitamin and anti oxidant-rich Rejuvenating Serum, which won Marie Claire's Prix d'Excellence Award in 2011 and contains 29 active natural ingredients.
You might like :

Health & Beauty News
Related Topics : Skincare, Beauty Products, Makeup, Anti-aging, Eco-friendly, Fashion News
Link: