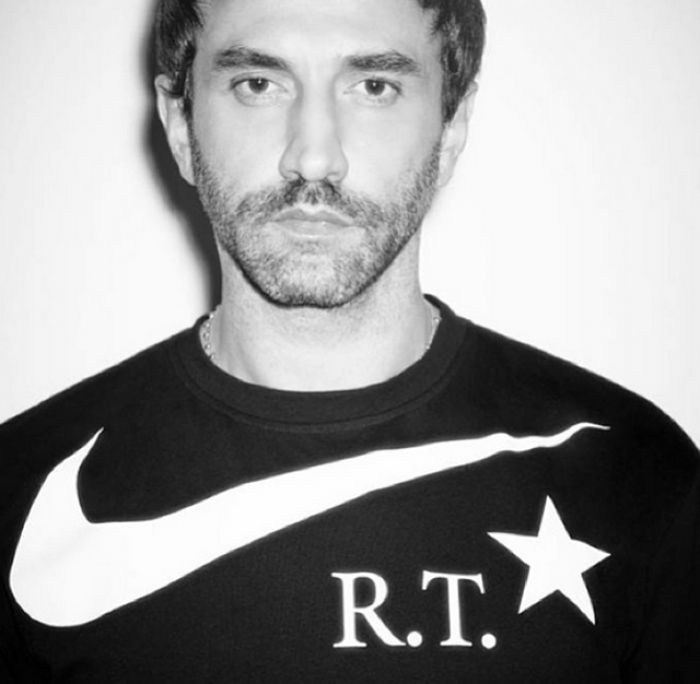 Photo Courtesy of Nike
Now that we're all strapping on sneakers and zipping on track jackets to get in shape for the new year, the fashion mavens in all of us are scouring through racks and online stores to find something that makes us look good while we're getting in shape. And we're not just talking about finding yoga pants that don't give us muffin top—is it really too much to ask for something that flatters and is a little fashionable? We know Stella McCartney has a line with Adidas, but we're not in love with it. Blasphemy, we know.
Thankfully Riccardo Tisci, the designer at Givenchy, will be collaborating with Nike on a new line that's slated to be released this spring—but of course for us that's just not soon enough. "We were impressed by his vision," Ian Ginoza, Nike's Global Footwear Director, told Style.com. "I personally wear some of the t-shirts; that's something that Riccardo does well, blurring the lines with street fashion." But t-shirts aside (which will undoubtedly litter the collection), the collaboration is rumored to focus extra attention on footwear since, for the last 16 years, Tisci has been wearing the same style of Nike shoes. "When I got the call, it sounded so strong, so perfect for my DNA. It's a big honor for me, especially because they're always working with sports people," he said. Aside from being strong and stylish with influences from Tisci, it will function as well as any Nike product we've used before. And that's something that will make us want to keep those resolutions.
Excerpt from –