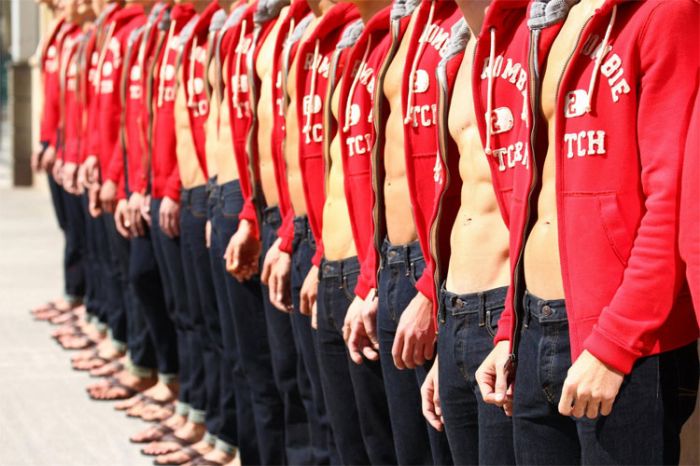 Photo Courtesy of Abercrombie & Fitch
A YouTube video is going viral today that has eyebrows raised, in a good way. Greg Karber is an Average Joe who, like many people, has a problem with Abercrombie & Fitch CEO Mike Jeffries' idea that certain demographics should not wear the Abercrombie label. Under Jeffries' direction, aside from not offering women's size large clothes, Abercrombie has rules for only hiring employees who meet a certain standard in terms of attractiveness. These practices and Jeffries' idea that Abercrombie is only for the "cool kids" have been common knowledge among the public for some time, but Karber figured out a way to do something about it.
After learning that, among the other atrocities, Abercrombie burns damaged clothes that are returned to its stores, Karber hit up LA thrift shops to scour the racks for threads with the label. With his selections in tow, he then headed to Skid Row to hand out garments to the district's homeless. By encouraging viewers to do the same, (and use social media with the hashtag #FitchTheHomeless) we couldn't think of a more creative and philanthropic way to put Jeffries' foot in his mouth.
This article: