Visits to the salon drop but spending on colouring and hair cuts rises.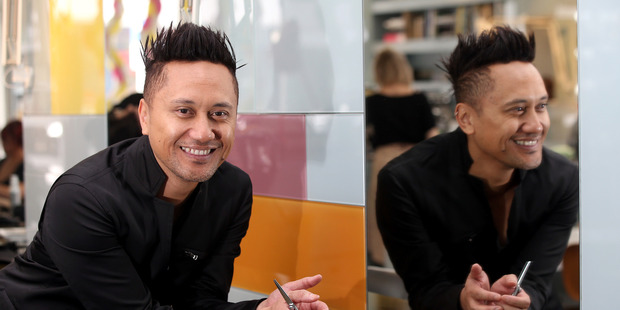 Mana Dave of Blaze salon says rapport between client and stylist is essential to create the winning look. Photo / Jason Oxenham
Women are spending more on getting their hair cut - but are visiting the salon less often.
A report that surveyed New Zealand's salons found the amount people are willing to spend on their hair has rebounded after falling during tougher economic times.
It has also revealed the guilt some customers feel when they "cheat" on a regular stylist by getting their hair cut by a different hairdresser.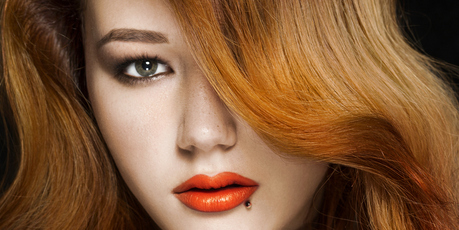 The winning look from Blaze.
The L'Oreal hairdressing industry report shows women are now spending more on their hair each visit than before the global financial crisis.
They spend an average of $161 for a cut, colour and blow dry. Customers get their hair cut on average every nine weeks, compared with four months for a colour.
About 8000 hairdressers and 1200 apprentices are working in 2500 salons, and the industry has an annual turnover of $600 million.
L'Oreal New Zealand professional products division general manager Gary Marshall said the industry was in good shape, despite the economic struggles of the past few years.
"The number of visits per woman has reduced slightly over that time but the overall industry revenue is stable because of increased spend."
The report found 51 per cent of women visit a salon to get their hair coloured.
The relationship clients have with hairdressers can be more intense than those with other service providers, and women surveyed told of the guilt they felt when they "cheat" on their regular stylist.
Customers abandon their hairdresser for a range of reasons, but most commonly it is because of a negative experience and less frequently because of a bad cut or colour.
Increasingly, salons are offering extra attention such as free drinks, massages and professional advice to woo customers.
And today's prices are well above those paid by past generations, Statistics NZ figures shows.
Sixty-two years ago, in 1951, a haircut cost women about three shillings in Auckland or Wellington - roughly $8 in today's money after taking inflation into account.
Thirty years later, in 1981, a haircut cost about $13, or around $46 in today's money.
Personal touch valued at Salon of Year
Technology is important but an old-fashioned chinwag between stylist and customer remains at the heart of a good salon, a top hairdresser says.
Mana Dave is creative director at the Blaze salon in Newmarket, which was named Salon of the Year at the L'Oreal Colour Trophy Awards in Auckland at the weekend.
Mr Dave, back at work yesterday with the rest of his team, said they used social media including Instagram and Twitter to connect to customers and display new styles and trends.
However, the economic downturn had underlined how essential personal relationships with customers were.
"It's the crux of the business ... It is very much word-of-mouth. You can do a lot of advertising ... but to have a recommendation from a person, there's so much power and weight behind it.
"It's such a unique relationship. We are probably one of the few people that you see that consistently ... You know about what's going on with their family, what's going on with work."
Also recognised was Rebecca Brent from Willis York Salon in Wellington, named the New Zealand Hairdresser of the Year.