Posted: Nov. 15th, 2012 | Comments 0 | Make a Comment
Photo Courtesy of Black Starr & Frost
They say that a man should spend three month's salary on an engagement ring, so who do you have to date to win over one of the world's most famous and historic diamonds, the Archduke Joseph? Well seeing as this jaw-dropping, 76.02 carrot D color (the most colorless variety of diamond) Internally Flawless Golconda diamond just made history at Christie's Geneva by selling for $18.8 million we are thinking your only option is a prince (sorry ladies, Bill Gates is already taken.)
Chairman of Black, Starr & Frost, Alfredo J. Molina, remarked, "The Archduke Joseph Diamond is considered the finest and largest perfect Golconda diamond ever to appear at auction, with a noble lineage and royal provenance literally 'Fit for a Queen.' I was privileged to be its guardian and champion for the past 13 years, but now it is time for the Archduke to continue on its immortal journey."
This awe-inspiring rock is one of the largest known diamonds from the Golconda mines in India (where the famous Hope Diamond is said to have been excavated) and took its name from its last-known owner, the Archduke Joseph, a Habsburg prince of the Hungarian branch of the noble European dynasty.
"It has been fascinating to see the almost visceral response to the soulful beauty of the Archduke Joseph Diamond. The fact that it has come from the collection of Black, Starr & Frost, one of the most distinguished names in 19th and 20th century jewelry, brings the story full circle. Black, Starr & Frost, the earliest American jeweler, revitalized today under the direction of Alfredo Molina, brought important diamonds, as well as dynamic design, to the most sophisticated American collectors of the day" explained jewelry historian, Vivienne Becker.
This striking diamond was bought by an anonymous bidder, so sadly, chances of reigning in this dazzling beauty for us mere mortals seem pretty slim— but hey, a girl can dream.
Read More on

sacbee.com
You might like :

Best Jewelry Designers
Related Topics : Christies, Jewelry, Diamond, Women Fashion, Auction, Lifestyle News
related articles
advertisement

Scottsdale, AZ

Napa Valley, CA

November 10, 2012 | Bal Harbour, FL

Sanabis, Bahrain

November 12-15 2012 | Boston, MA

November 11th, 2012 | New York, NY

Los Angeles, CA

San Francisco, CA

Vancouver, BC

New York, NY

Richmond, VA

Brisbane, Australia

Finding the best in luxury can be a daunting task, which is why we've taken it on for you.

advertisement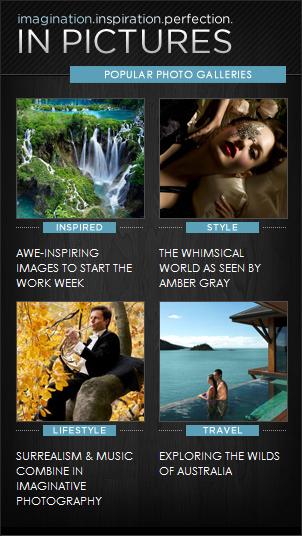 Link: