Home >

Fashion >

Womens Style >

Italian Ski Brand Vist Blends Fashion and Function for Chic Outerwear
Apr. 17th, 2014 | Comments 0 | Make a Comment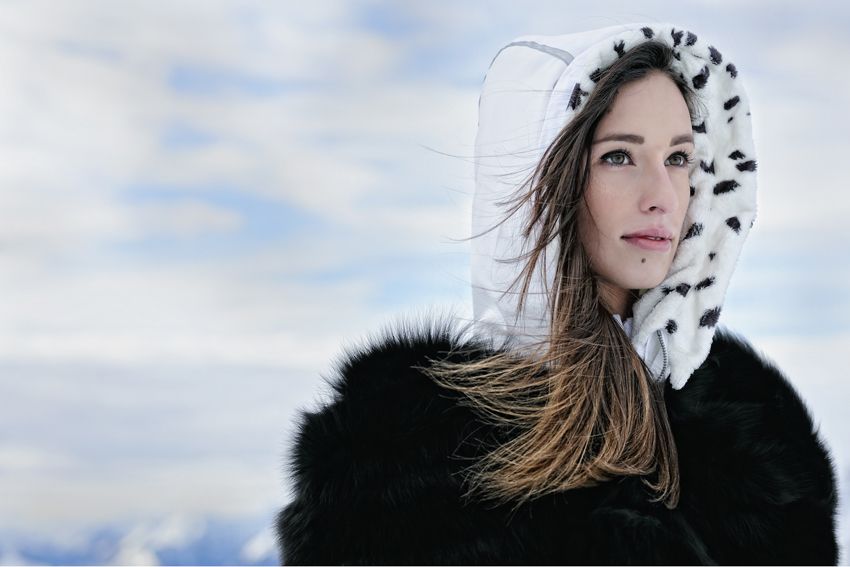 Photos Courtesy of Vist
Yes, skiwear. Just as the weather is warming up it seems almost crazy to want to try to catch the last bit of snow-capped mountaintops, but when your snowsuits look this good you're more than willing to brace that freezing weather. To keep us fashionable and stylish (which is near impossible when padded with all that down) while braving the last of the chilly weather, Italian brand Vist offers a line of the most luxurious outerwear we've ever seen. Designed to be not only aesthetically pleasing, but also functional, Vist truly lives the sport and attempts to pursue the best possible ski product through fashion, function and technology. And while we wish we knew about this brand when we were in the middle of the polar vortex, it's better late than never.
Blending a love of sport with a love for fashion, Vist sought out to create a brand that would capture the beauty of skiing and bring style to players of the sport. Created by skiers for skiers, making sure that athletes are properly dressed for their level, environment and sporting style is their first priority—safety first, fashion second. But while function is their main concern, making sure women and men can easily go from the slopes to a resort party isn't far behind—what's the point of being a snow bunny if you can't even look the part?
As an Italian brand, 95 percent of Vist products are manufactured in Europe, with 30 percent originating directly from Italy, done intentionally so they can keep a close eye on the production process. Using silver fox fur, down and Swarovski crystals, the collection is simple but beautiful, ranging from the most basic athletic gear to some of the most adorable crystal-studded prints we've seen on skiwear. The best thing about their all-encompassing line that includes clothing, accessories and equipment, is that you can even get a helmet and set of ski's to match your fabulous new jacket.
Sponsoring professional athletes and Olympians (not only in skiing), this gear is not just for looking cute on the slopes. Built from cutting edge fabrics, their goal is to offer clothing that can improve performance, and they are mindful of every piece of fabric that goes into a collection, and take into account "all the weather conditions a skier can face during a day on the ski slopes." Using stretchable and durable weaves like Pontetorto Techno Power Stretch, Toraydelfy and Carvico Colorado, as well as tough fabrics like Cordura and Dermizax, and insulating fabrics such as Valtherm and Schoeller WB-400, Vist is able to offer clothing that can keep skiers dry, warm and safe during even the toughest of conditions.
We're not big skiers, but now we're kind of wishing we were—we'd look great rocking the snow leopard style (our favorite) down the slopes—even if we did just spend the day falling on our butts. What we love best about the collection isn't the durability or warmth, or even that it's totally meant for pro-skiers—this is the first time we've seen cold weather gear actually look good. It's ski chic. While Vist isn't available in the states, it is available in almost every other country with a world-class run. Available in Vist and fine boutiques worldwide; priced from € 999-€ 1999 (approx. $1,380-$2,762).

Original article: