Posted: Nov. 27th, 2012 | Comments 0 | Make a Comment
Photo Courtesy of Juice Beauty
With so many luxury beauty products on the market today, how can you find one that offers the most natural approach to better looking skin? Products from Juice Beauty are a great option if you're looking for an organic beauty routine that isn't extremely alternative. "Many skincare brands are filled with water or petroleum jelly but we are different in that we use organic juices as a base, which have anti-aging ingredients," said Julie Kost, managing director of sales and marketing for the company. "Our product line is great for all skin types and all skin conditions."
The all-organic beauty line has recently launched at ULTA and can also be found at Whole Foods Market. "Our products are clinically validated and authentically organic so there are no harmful chemicals in our products," Kost said. "I think once you try our products, you will realize that organics are amazing and healthy for you. A lot of celebrities are keen on us. We sought long and hard to find the right partner for us and Alicia Silverstone was the best choice for us because she truly lives the organic lifestyle. She's a vegan and a purist when it comes to eating healthy."
Juice Beauty offers a full line of skincare, hair care and makeup products. We love the ever popular green apple peel, which contains algae extract along with organic apple, white grape, lemon and aloe leaf juices and is designed to exfoliate, reduce fine lines and wrinkles, and lighten hyperpigmentation. The result? A brighter, more firm appearance.
Be sure to protect your skin by applying the SPF30 tinted mineral moisturizer, which acts as a four-in-one hydrator. This daily cream contains antioxidant-rich grape, aloe and pomegranate juices for a radiant, protected, even-toned complexion. Finish off your look with Alicia Silverstone's Purely Kissable Lip Color. The lipstick is the perfect complement for any skin tone and contains a combination of organic passion fruit, acai and goji berries that not only offer a beautiful color but also antioxidant nourishment and long-lasting hydration.
Read More on

JuiceBeauty.com
You might like :

Health & Beauty News
Related Topics : Beauty Products, Anti-aging, Makeup, Fashion News
related articles
advertisement

Scottsdale, AZ

Napa Valley, CA

November 10, 2012 | Bal Harbour, FL

Sanabis, Bahrain

November 12-15 2012 | Boston, MA

November 11th, 2012 | New York, NY

Los Angeles, CA

San Francisco, CA

Vancouver, BC

New York, NY

Richmond, VA

Brisbane, Australia

Finding the best in luxury can be a daunting task, which is why we've taken it on for you.

advertisement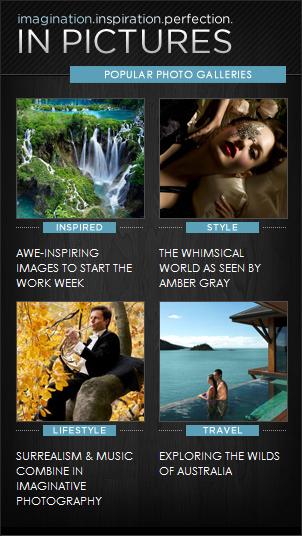 Continue at source –