Posted: Jun. 30th, 2010 | Comments 0 | Make a Comment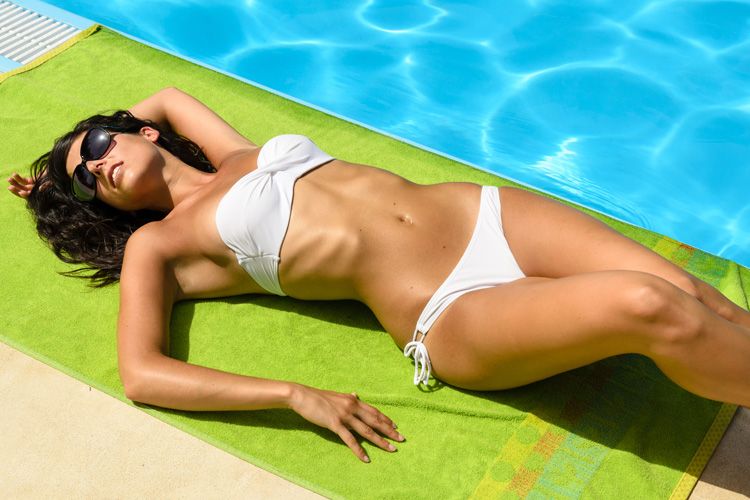 It is an event so large an entire month is blocked to celebrate its passing. July 5 is the anniversary of the public unveiling of the first bikini! With the anniversary of the first officially unveiling of the teeny weenie itsy bitsy swim suit following just one day after the Fourth of July, why not keep a few rockets in the pocket until July 5 and kickoff the bikini birthday with some firepower?
The bikini was introduced at a fashion show on July 5, 1946, in Paris, where Louis Reard and Jacques Heim, its designers, introduced the revealing suit to the world of fashion. Reard and Heim could not find any know female celebrities at that time willing to risk wearing the bikini in fear of ruining their reputations. So, they hired Ms. Micheline Bernardini, a nude dancer who was working in Paris at the Casino de Paris.
The swimsuit was an immediate international rage. However, it was not until the 1960s that the bikini took off in the U.S. In 1951, bikinis were banned from the Miss World Contest. The USA only had begun to warm up to it shortly after fashion martyr and French film star Brigitte Bardot wore one in the 1957 movie, And God Created Woman. Adding further fuel to the fire, singer/songwriter Brian Hyland's 1960 pop song, Itsy Bitsy Teenie Weenie Yellow Polka Dot Bikini, prompted a global warming to the bathing suit that has lasted forever after.
Foster Grant's lady on the run and actress, Raquel Welch, also was a brazen pioneer of fashion who bravely exposed herself for the advancement of sexy swimwear to the limelight by wearing a fur-pelt bikini in the black and white classic, One Million B.C. In 1964, Sports Illustrated launched its first bikini cover. Forty-nine years later the Swimsuit Edition is SI's best-selling issue year after year.
The bikini has been stretched and shrunk over time and has gone from traditional to thong to string to mono and to micro. The mono-kini is a bikini bottom only that many men bodybuilders wear in competitions, and the micro-kini makes an average bikini look like a blanket. Sales for the 64-year-young bikini remain as brisk as ever with annual sales in the billions. Perhaps the world of fashionable swimwear owes a debt of gratitude to Ms. Micheline Bernardini for being wiling to bare it all on that great day in fashion history, July 5,1946. After all, this same design appeared on Roman women in sports competitions in 300 and 400 BC, according to some very reliable cave walls.
On behalf of JustLuxe and swimsuit designers, bikini models, women, and men who dare to stare, thank you, Ms. Bernardini, for your contribution to making the world a more fashionable and stylish place.
Looking for hair removal to look your best this bikini season?
You might like :

Boys + Arrows Bikinis Are Bringing California Style to the Beach
Related Topics : Swimwear, Summer, Fashion News
Read the article: