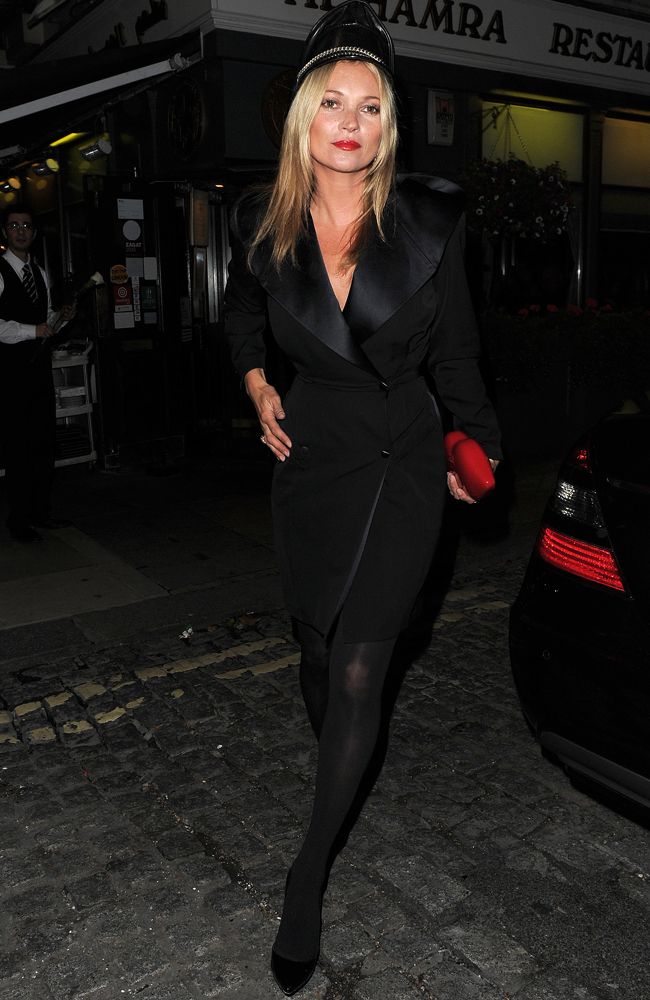 Photo Courtesy of Bang Showbiz
Kate Moss has begun working on a new Spring/Summer 2014 collection for British brand Topshop for the first time in years. The British supermodel will launch a brand new collection for the high street store in April 2014, almost four years after her last collaboration with the brand came to an end.
The hotly-anticipated Spring/Summer fashion range, inspired by Kate's coveted personal style, will feature 40 different pieces and span womenswear, accessories and footwear.
Topshop boss Sir Philip Green said: "I am personally thrilled that Kate wanted to come back to Topshop to work with us again. The first time around was such a lot of fun, and she has been sorely missed."
Kate has reportedly already begun working on the line after coming up with the idea with Green while they were holidaying together in August. The company's creative director, Kate Phelan, and stylist Katy England are helping her with the project. The 39-year-old star enthused: "I have really missed being involved in the design process, and working with the team at Topshop. Now more than ever, with London being at the forefront of fashion…it feels like I'm back home working with Topshop."
The iconic model first designed a clothing collection for Topshop in May 2007, posing in the windows of their flagship Oxford Street store in London for the big launch. Kate's new range is due to be sold in 40 countries worldwide as well as on Topshop.com.
More here: