She's inspired everything from books to phone covers, and now a collection of paintings, photos and sculptures made with Kate Moss in mind is to be auctioned at Christie's.
And the stunning images certainly seem to have the 39-year-old model's seal of approval. She was photographed with a big smile on her face at the auction house, where she unveiled Kate Moss: The Collection ahead of the public exhibition and sale later this month.
Moss, who rocked a typically daring silver trouser suit, looked confident as she posed for photos with the photographs before enjoying a tour.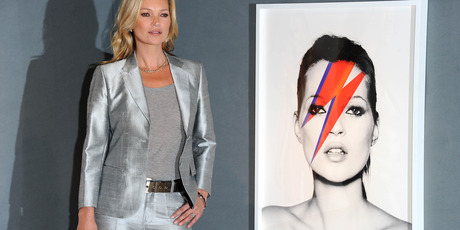 Among the pieces in the exhibition is a striking porcelain sculpture by Nick Knight which depicts the Croydon-born model as an angel and an incredibly detailed tapestry portrait created by American artist Chuck Close.
Also included in the sale, which will take place on the 25th September, are stunning photographic portraits by Craig McDean and Chris Levine.
Levine's work, entitled She's Laser, portrays the model topless with lasers beamed onto her body, the coloured light giving the piece a pop art feel.
Another striking image is Allen Jones' Body Armour, expected to sell for around £20,000 (NZ$39,500), which shows the model sporting glittering gold body armour.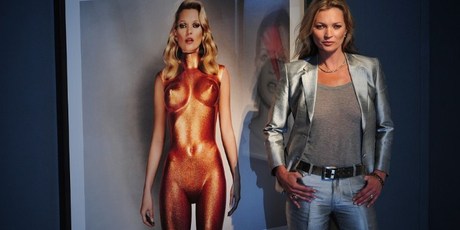 All the works come from the private collection of Gert Elfering, 50, a Munich millionaire who, according to Forbes, made his money by promoting lotteries on television.
Elfering, who described Moss as the "ultimate modern muse" is set to add a considerable amount to his fortune following the auction, with many of the works valued in the tens of thousands.
Levine's laser effort has the highest estimate, at £150,000 (NZ$296,301), while the lowest sale price expected is £6000 for photographer Bruce Weber's 1997 portrait of the model on a beach in Florida.
"I am pleased to be working with Christie?s once again, on this occasion to celebrate the living icon Kate Moss," said Elfering.
"She is the subject and inspiration for this collection, but the importance of the present works is in her collaboration with the internationally renowned artists who created them."
Check out a gallery of the images below: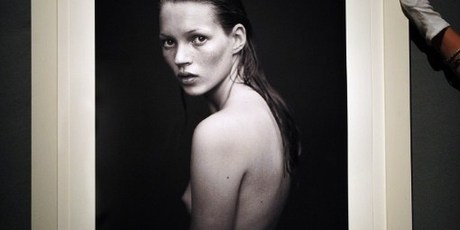 The works can be viewed at Christie's between the 21st and 24th September. The auction takes place on the 25th. See christies.com for more information.
- DAILY MAIL