Posted: Aug. 2nd, 2013 | Comments 0 | Make a Comment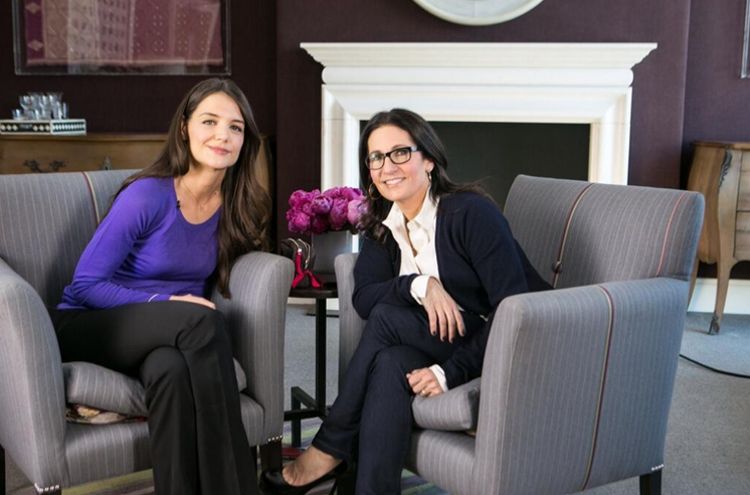 Photos Courtesy of Bobbi Brown
After recently acquiring part of Alterna Haircare and becoming a co-owner in January, leading lady Katie Holmes is taking another leap into the beauty world. Partnering with makeup legend Bobbi Brown, the young Hollywood star will be launching her collaborative collection, Bobbi & Katie this September. For this mother, entrepreneur and actress, her passion for the beauty industry comes from her own experience; understanding the busy lifestyle of the modern woman, she seeks to translate ease and simplicity into her palettes.
Regardless of Holmes' busy schedule, she finds time to bounce ideas off of Brown ranging in everything from palette packaging to color suggestions. Aside from being a pretty face, Holmes is an integral part to the creation of the collection, "She's a true partner," Bobbi Brown told WWD. "She's ridiculously beautiful, and she really has a feel for what women want and need. She has a great eye for color and design."
Holmes believes that for the truly busy woman, effortlessness is key. Her collection includes a brush set and palette with eight eye shadows, two pot rouges and an eye pencil; it's made to be easy to apply anywhere and anytime while still giving you a fresh, finished look. "You can put it on in the back of a cab, you can put it on in your bathroom at home, you can put it on in the parking lot at your child's soccer game. It's simple, but we like to have special things that make us feel good, and I think that's what this palette achieves." Holmes said, "It feels like it's a little secret and it has all of your tricks inside. You can quickly get yourself looking the best you could look and then put it back into your bag. It makes you feel good, and we all want to feel good."
Always planning ahead, the two will start work on a skincare line in September, after the launch of the makeup collection. Only her second foray into beauty, this will undoubtedly not be her last, "I'm very proud of my picture next to Bobbi Brown's name, and I can't believe it's me!" gushed Holmes. The Bobbi & Katie line will be released in September and will be available wherever Bobbi Brown products are sold.
You might like :

Cameron Diaz Comes Into Fashion as Creative Director For Pour La Victoire
Related Topics : Makeup, Celebrities, Beauty Products, Fashion News
Originally posted here: