Posted: Jun. 28th, 2013 | Comments 0 | Make a Comment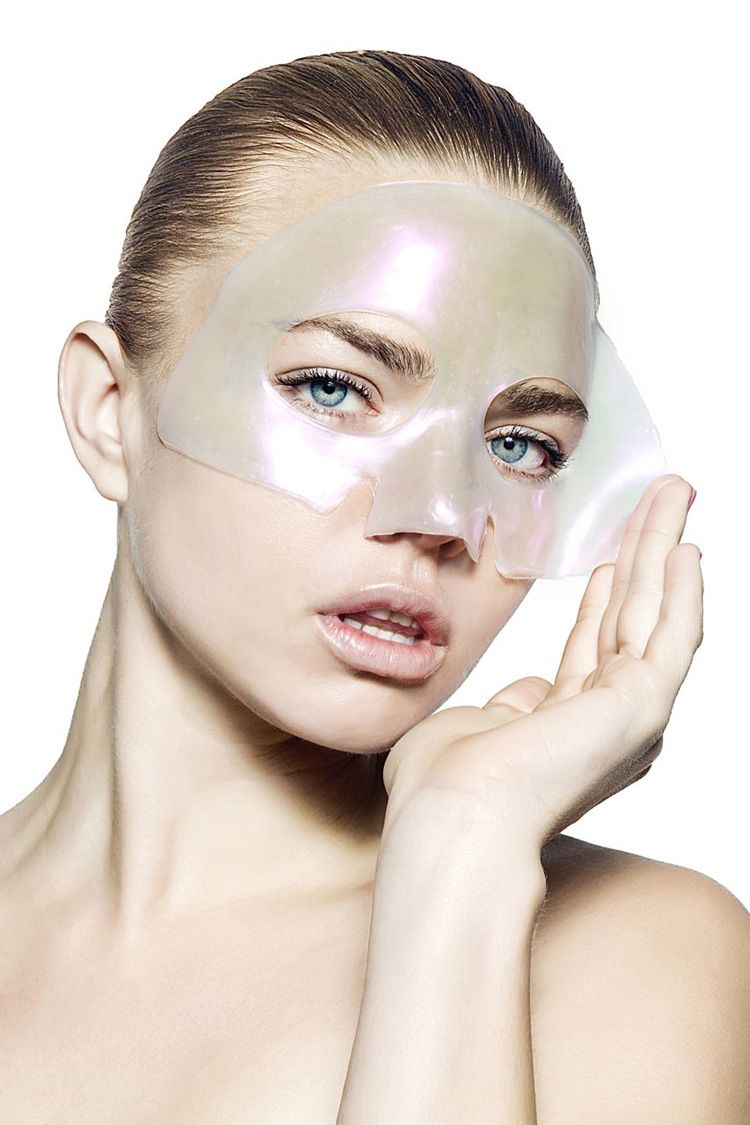 Photos Courtesy of Knesko Skincare
To all the ladies in love with skin care, it's time to rejoice or lament; there are new products to fit on your shelves. Southern California's newly launched Knesko is giving us diamond and gold face masks and eye pads…yes, literally. Precious metals and gems are not just for wearing around your neck and on your fingers. This is as simple as you can get with skin care; would you prefer the Diamond Radiance or Nanogold for your face?
Launched officially in June of this year, makeup artist, internationally licensed esthetician, and President of Knesko Skin, Lejla Cas has developed these masks and pads with inner beauty and outer luxury in mind. Cas wanted to make a difference in the way people viewed their skin and themselves, "I noticed that everybody really had similar concerns and frustrations with life and they were not really finding the time for themselves…people were just telling me how stressed they are and I really wanted to bring peace and tranquility into their lives, so I wanted to create a line that is going to empower both men and women with a holistic lifestyle approach to fighting aging and to rejuvenating skin's natural beauty."
Having worked with some of the top authorities in beauty including Napoleon Perdis, Nina Ricci, Giorgio Armani, Yves Saint Laurent, and Hourglass, Cas is an authority on skin and makeup giving her the expertise to start her own line. Cas utilizes the diamonds and gold with a holistic approach "I really believe that the gemstones have a healing power in them as well, for example, the diamonds help detoxify the body and help in the manifestation of abundance…the diamond powder in our mask is a gentle exfoliate as well.…the gold is anti-inflammatory and very healing helps increase circulation in the skin which will actually help the product deeper into the layers." If this is the case, Marilyn was right and diamonds really are a girl's best friend.
The product itself is quite thick for a face mask sheet easily giving it a more luxurious feel than any other mask out there. Loaded with serum, it stays hydrated for the duration of time that it's on your skin without leaving you a dripping mess. Any excess serum (of which there is plenty!) is great for the under eye, décolleté, or hands and soaks in quickly. And because we don't all have 30 minutes of free time to lie down and enjoy the true spa experience this mask is a charm; you can blow dry your hair and get ready with minimal slipping while the diamonds work their magic. Leaving skin supple and glowing, this mask is going to be your new favorite.
The resulting skin is brighter, rejuvenated, and glowing; and all you needed was diamonds and gold. Cas plans to expand Knesko into a full range luxury skincare and lifestyle line, ranging in everything from cleanser to aromatherapy and candles. The current four part collection (face masks and eyes pads in both Diamond Radiance and Nanogold) starts at $50 for eye pads and $150 for face masks.
You might like :

Amarté Heart & Seoul Collection: Korean Skin Care Comes to America
Related Topics : Interview, Skincare, Skin Care Products, Beauty Products, Beauty, Fashion News
More here: