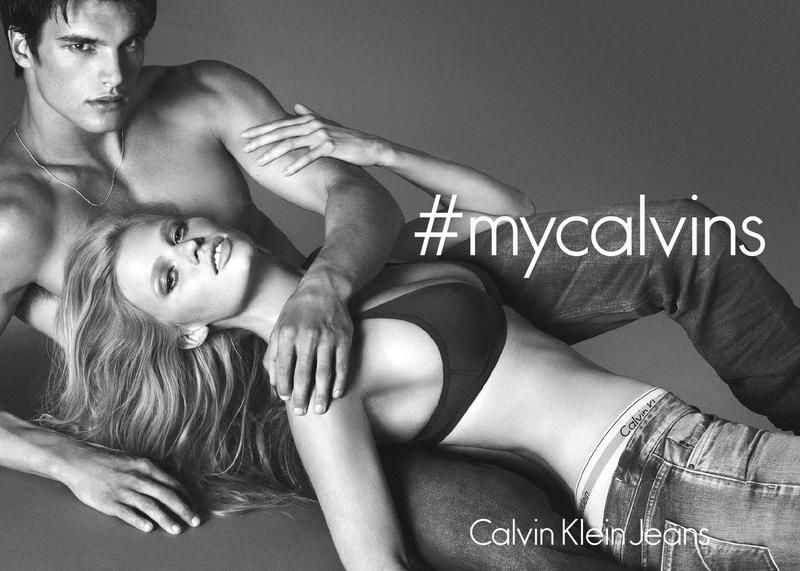 Photos Courtesy of Calvin Klein Jeans
Calvin Klein is tapping a couple of major names for its upcoming fall campaigns. Having just shot Lottie Moss for their Mytheresa collaboration, the American brand is now tapping supermodel Lara Stone for both their Calvin Klein Jeans and Calvin Klein Underwear campaigns. A Klein model since 2008 (switching exclusively to fragrances during her pregnancy), this will be Stone's first time slipping back into her Calvins since giving birth to her son. While rumors spread that some labels turned away the model due to her pre-natal weight gain, she is looking like one hot mama in the new CK images—seriously, her post-baby body is better than ours. "By about nine months I began feeling more normal and I started to fit into my old clothes again, but my body still felt different," Stone told Net-A-Porter's The Edit.
But it certainly doesn't look different. The gorgeous, jealousy-inducing images were shot by Mert Alas and Marcus Piggott, and feature Stone lying across the lap of Matt Terry. But despite Terry being an Adonis of a model we barely notice him—probably due, in part, to Stone's amazingly awesome abs. The images also play host to the #mycalvins hashtag, a social media campaign that has been in effect since February. With the buzz around newcomer Lottie Moss and the fan base of modeling vet Stone, it looks like this season is gearing up to be a popular one for Calvin Klein.
Continued here: