Home >

Fashion >

Womens Style >

Lingerie Fashion Week Heats Up New York Runways With Fall 2014 Collections
Mar. 5th, 2014 | Comments 0 | Make a Comment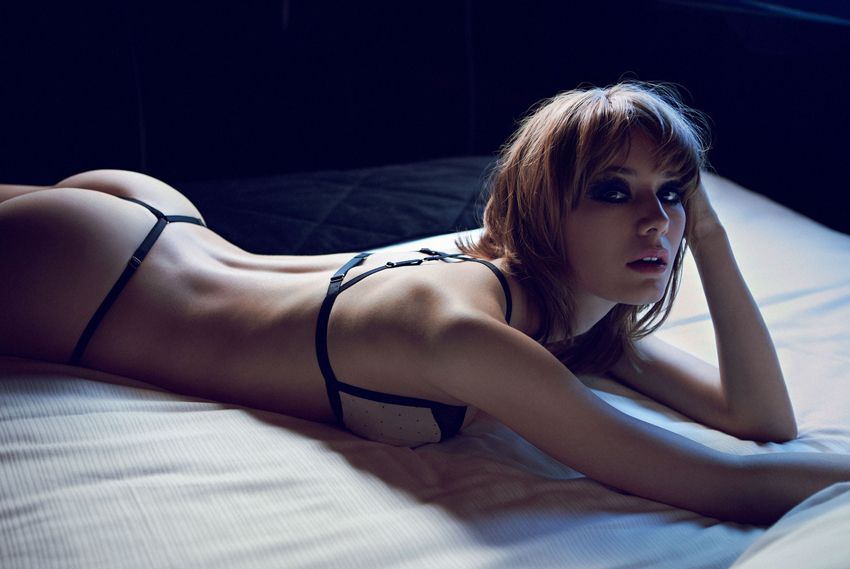 Photo Courtesy of Arsenic & Vieilles Dentelles
In the midst of all the designer, ready-to-wear fashion weeks taking place all over the world, back in New York Lingerie Fashion Week was taking place—an event dedicated entirely to those itty bitty skivvies you wear under all those hot runway looks. Held the last weekend in February, the week was filled with designers from all over the world, complete with runway, presentations and special exhibits. As they say, feeling beautiful in your clothes starts with your underwear, so we love a whole event that showcases the best fashion, innovations and function in lingerie.
Photo Courtesy of Lingerie Fashion Week
Now in its third season, Lingerie Fashion Week saw the return of a few favorite brands as well as new participants showcasing for the first time. Returning labels included Lola Haze, Bradelis, Affinitas Intimates and Nevaeh, while some stunning introductory displays were put on by Blackbird Underpinnings, Clare Bare and Naked Princess. With less restrictions and societal limitations than at most fashion events, Lingerie Fashion Week is very playful—models dance down runways, pose with cupcakes and do aerial acrobats while showing off their talents and non-slip thigh-highs.
Photo Courtesy of Lingerie Fashion Week
Each designer clearly had their own take on fashion when it came to underpinnings, and it seemed that pastels and jewel tones were trickling down from high-end designers into the collections of these labels. Bradelis New York drew heavily on the lighter color palette while Layneau Collection and NaïS poured emeralds, teals and berry tones into their slips, chemises and one pieces. Some of the more sensual lingerie by Arsenic & Vieilles Dentelles and FYI by Dani Reed took a darker turn, with collections filled with black, metals, straps and even a leash—fun. One trend that ran pretty consistently throughout the collections was the vintage aesthetic: high-waisted panties, classic corsets and the type of bras we would have snapped selfies in and sent to our boyfriends overseas in WWII.
Photo Courtesy of Lingerie Fashion Week
Models at the event ranged in age from 18 to 60 and body sizes were as varied as they come—it was refreshing to see such a beautiful representation of women. Runway and presentation models were treated to a full backstage prepping experience from beauty partners The Temple: A Paul Mitchell Partner School, MAT: Makeup at the Temple and Ultimate Face Cosmetics. Beauty ranged from fresh faces and bedhead on some of the more innocently designed brands to vampy lust-driven looks on the models of alternative labels.
Photo Courtesy of Lingerie Fashion Week
Not just an excuse for showing off beautiful women wearing next to nothing, the event also held a step performance from AOS (Art of Stepping) dancers wearing Kix'ies Thigh Highs. The show, which was a ticketed event, gave 15 percent of the sales to Safe Horizon, a non-profit charity that helps rebuild the lives of victims of crimes including child abuse and domestic violence. Other presentations included an exhibition by sculpture artist Heather Corey, called "Love Corsetry"—a celebration of the feminine form and Parisian glamour.
Photo Courtesy of Lingerie Fashion Week
Despite Lingerie Fashion Week being quite young, it shows promise by showcasing budding talent, partnering with local businesses and students, and contributing to local charities. Growing in sponsors, attendees and designer participation from last season, we're looking forward to what the next few years will bring for the new fashion event.
Photo Courtesy of Lingerie Fashion Week

Continue reading: