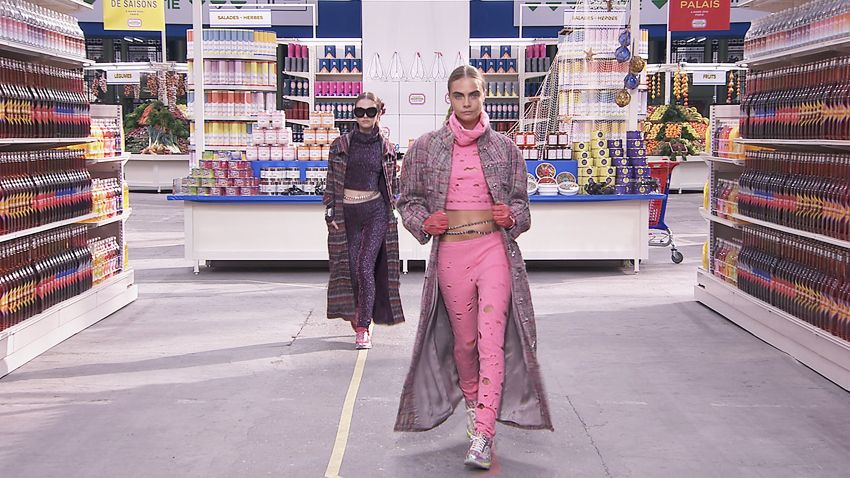 Photo Courtesy of Chanel
Running through a Chanel show grabbing everything you can carry—sounds like the dream, right? Well for guests of yesterday's Chanel's Fall 2014 runway show it was a short-lived moment of beautiful reality. After the runway finale an announcement came over the sound system: "Dear valued customer, the Chanel store is now closing. Please feel free to pick up your complimentary fruit and vegetables as you leave." In a room full of models, photographers, celebrities and distinguished members of the press, who would believe that as innocent little offer of fresh snacks would turn into a full blown looting spree? Women (and men) were tearing apart the set, grabbing up props that included doormats and brooms, and stuffing their quilted bags with pretty much anything they could carry—so chic, ladies.
Unfortunately for the would-be thieves, security was posted at the exits, confiscating everything that wasn't fresh produce. Either the announcement wasn't specific enough to let attendees know it wasn't a free-for-all or the idea of having their very own Chanel-double-c's emblazoned doormat was just too tempting. Reportedly, no one was allowed to leave the venue with any of the designer props, but apparently that didn't stop everyone as one fashion week goer was later spotted with her brand new, free, Chanel doormat.
View article: