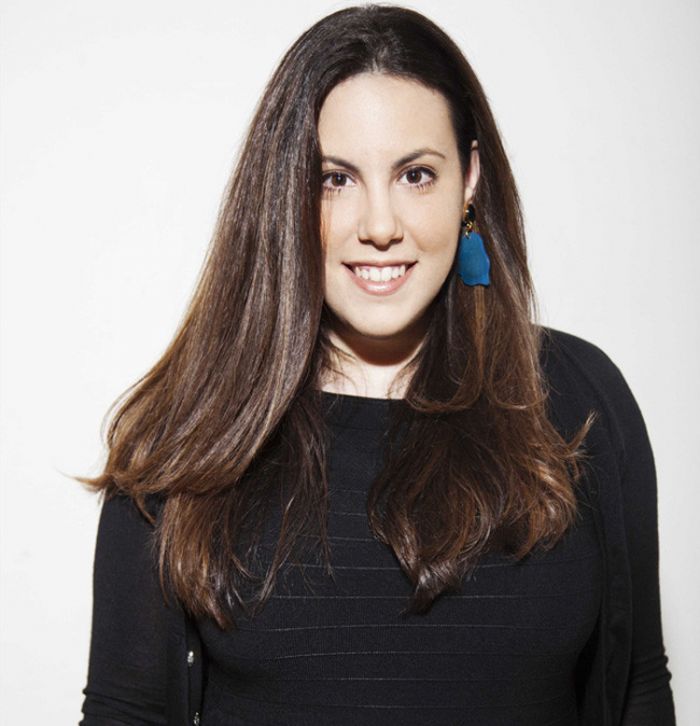 Photo Courtesy of Mary Katrantzou
Apparently fashion and athletics are new BFFs. Riccardo Tisci x Nike, Raf Simons x Adidas, Puma Black Label with Alexander McQueen—there seems to be an ongoing obsession between sports and style. Well, get ready for another collaboration. Announced today, London-based designer Mary Katrantzou is going to be creating a capsule collection of footwear and athletic apparel for Adidas Originals. Scheduled for a long term partnership, Katrantzou will be focusing on womenswear and will bring her unique eye for colors, prints and designs to luxury activewear that has a better chance ending up on a streetstyle blog than in a gym.
The first women-focused collaboration since Stella McCartney, Katrantzou seems thrilled about the venture. "I'm really excited to be working with Adidas on a line of apparel and footwear," Katrantzou told UK Vogue. "I grew up, like so many other kids around the world, wearing Adidas sneakers and I'm really excited about bringing my vision to such a global brand. They have a fantastic heritage and their ability to innovate in sportswear makes them the perfect partner for us to work with in this market."
"The collaboration between Adidas and Mary Katrantzou merges the exceptional talent of one of the most interesting designers of today and a company that embraces many different cultures from sports, pop, music and fashion," Dirk Schoenberger, global creative director of Adidas' sport style division, told UK Vogue. "I admire Mary's extraordinary sense of printing techniques, colors and silhouette that will bring another amazing new aesthetic to the Adidas Originals women's collection." The collection isn't slated for release until November, which means we know exactly what we're putting on our Christmas list this year.
See original: