| Home > Fashion > Mens Style > Men's Bags Get a Punch of Color This Summer Courtesy of Jack Spade | |
| --- | --- |
Posted: Jun. 27th, 2013 | Comments 0 | Make a Comment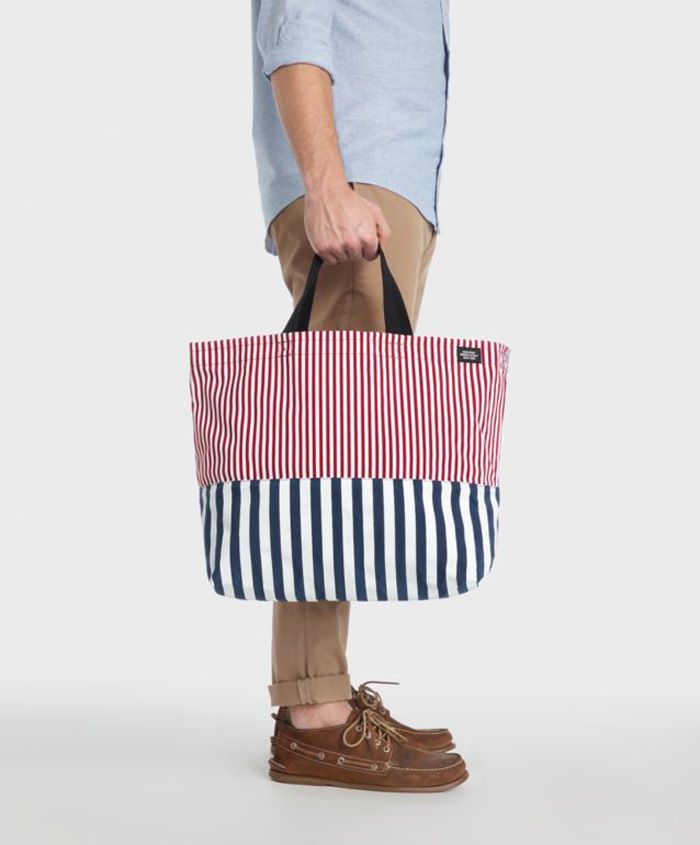 Photos Courtesy of Jack Spade
For men, bags are not an accessory; they do not need to have one in every color or a different one to match each outfit, nor a variety of sizes and patterns for specific occasions. While black and brown have been the extent of selection in men's bags and wallets, Jack Spade is adding a touch of youthful punch, giving personality, but classic style to their collection.
Camouflage printed backpacks and multicolored striped bags come in classic shapes and sizes, while wallets filled with color inside give life to seemingly demure pieces. Each item is made of high quality materials such as boar skin and full-grain cowhide leather, featherweight nylons, and durable Cordura fabrics.
They range well from casual weekends out with patterned and colorful backpacks and totes, to office appropriate packs such as their boar skin briefcase which fits a laptop, iPad, and has organizing pockets to fit anything else you need including your new tie dye wallet. While most come with a cotton lining to keep you technology safe, a few of them have patterns and stripes on the inside to give it a kick of fun, even if no one else can see it.
Jack Spade began when husband and wife team Andy and Karen Spade decided to create a line that would appeal simultaneously to a gentleman's sense of function and style. With their first piece selling in 1997 and their first store opening in SoHo in 1999, they have been opening store locations around the world ever since. From Tokyo to London to Los Angeles, the brand's stores have been doing well with kitschy retro décor and an offering that has expanded to include denim, outerwear, and a multitude of accessories from glasses to iPhone cases.
Jack Spade Handbags are available at Jack Spade retail stores, department stores, and specialty stores worldwide priced at $45-$850.
You might like :

Channel Your Inner James Dean in Randolph Engineering Eyewear by Michael Bastian
Related Topics : Leather, Menswear, Accessories,
Source article –