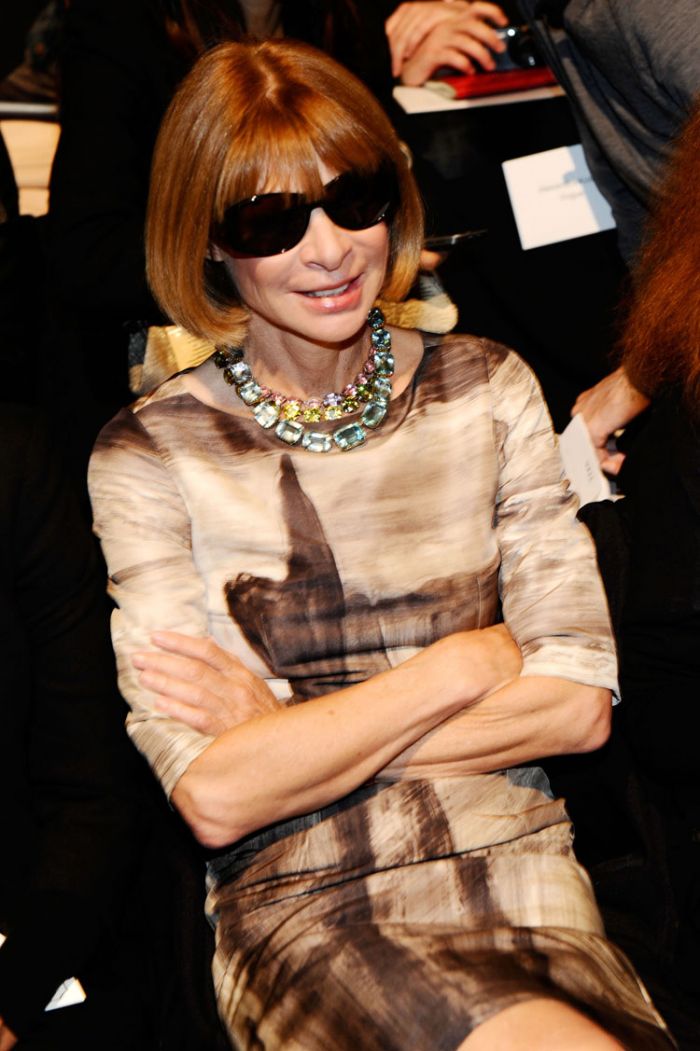 Photo Courtesy of Shutterstock
New York's Metropolitan Museum of Art Costume Institute will be getting a swanky new name when it reopens in May—the Anna Wintour Costume Center—yes, seriously. Wintour has been a trustee for the MET for the past 15 years raising as much as $125 million for the Costume Institute alone—so it only stands to reason she get her own exhibit, right? We try to think of it like having a library wing, but instead of books it will have fashion, celebrities and parties, which is so much cooler. Having thrown 15 benefits since 1995, Wintour basically turned droll fundraisers into all-out, illustrious fashion events.
While the curation department will keep the pedestrian name of The Costume Institute, the exhibition galleries, library, research areas, conservation laboratories and offices will all take on the new name. The renovated and expanded space will reopen May 8 to the new exhibit Charles James: Beyond Fashion. "It enshrines our respect and gratitude for her past and present work in supporting The Costume Institute," Thomas Campbell, the museum's director and CEO, told WWD. "When you walk into the Costume Institute you will see 'Anna Wintour Costume Center' in bold, bold letters above the staircase." That doesn't sound silly at all.
View original: