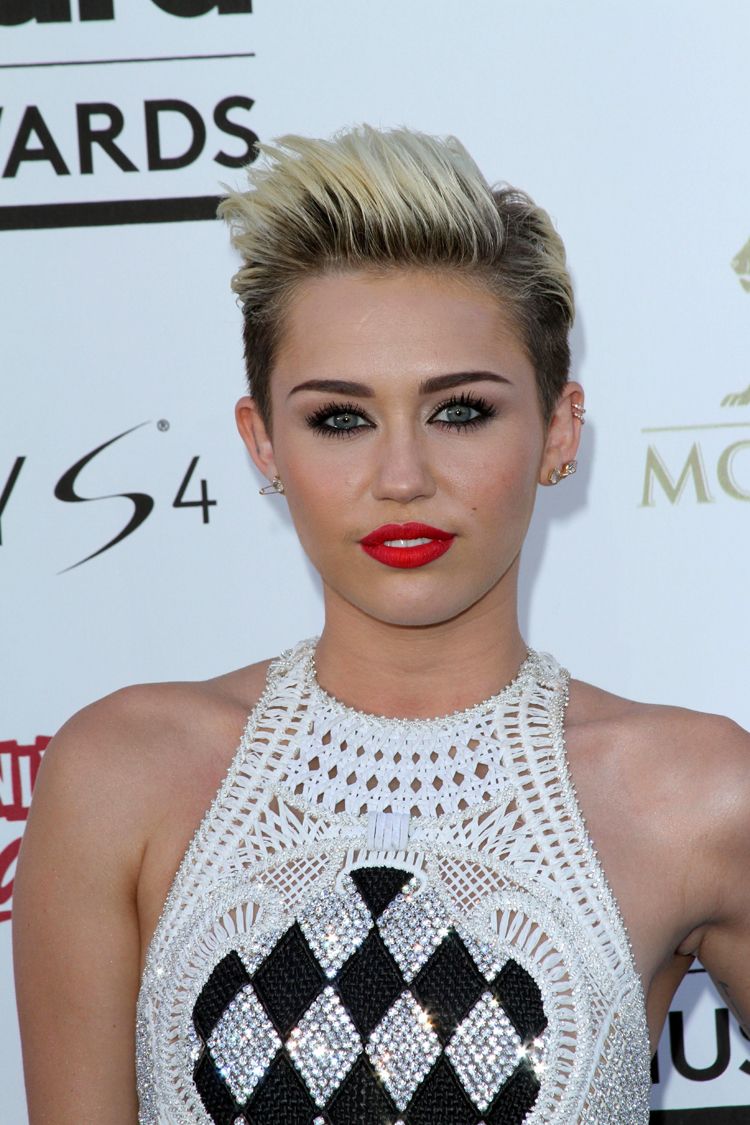 Photos Courtesy of Shutterstock
This always happens in Hollywood. Someone has a loose tee, a big bag, or announces they're engaged and BAM—baby rumors. And it's to be expected, celebrities are the new American royalty and if there's going to be a new Suri Crusie or Apple Martin, we need to hear about it! But with rumors flying around Miley Cyrus' alleged pregnancy we can't help but wonder if it's all a ruse. The singer was said to have made an announcement during the BET Hip Hop Awards that she was pregnant with rapper Juicy J's child. Then tweeted "waking up to the news that I'm now pregnant with @therealjuicyj baby" this morning before replying to a friend that she'll name it "Juicy J Jr. DUH." All of this fresh from her viral tongue-wagging-booty-twerking VMA performance—and a new album that's dropping in 4 days. Interesting Miley, very interesting…
And while most people are happy to give in to rumors about media darlings like Jennifer Aniston, we have to admit, we're pretty sure Miley is just pulling a publicity stunt. So in the hopes the whispers are totally untrue, here are a few other celebrities who had the media crawling all over their pregnancies until they found out—oops, they weren't.
More: