| Home > Fashion > Style > Minimalist and Functional Deigns by Ronen Chen | |
| --- | --- |
Posted: Dec. 17th, 2012 | Comments 0 | Make a Comment
Photo Courtesy of Ronen Chen
With an emphasis on simple and functional luxury clothing, designer Ronen Chen is deeply inspired by architecture and structural elements that he encounters on a day-to-day basis— including buildings, bridges, markets and sidewalks. By incorporating graphic and monochromatic features into his minimal designs, it's Ronen's observations that allow him to create such timeless and fashionable pieces.
As one of Israel's leading designers for women's ready-to-wear clothing, Ronen Chen's sophisticated label was founded in 1993 after studying at the country's prestigious Shenkar Fashion And Tech College. Currently residing in the colorful city of Tel Aviv, the company CEO and head designer has a genuine passion for pieces that make women feel not only confident and comfortable, but more importantly, leave her feeling truly like herself. With an unwavering dedication to his vision as well as a tremendous attention to detail, Chen expresses himself in each piece, producing a collection that is not only lovely aesthetically but, is authentic as well.
For Chen, great designs should be a combination of design, aesthetics, price, function, and fit— and no characteristic should be more important than the next. With equal portions of all of these qualities, Ronen Chen has created pieces to be lived in as well as loved.
Soft women's knitwear and structured jackets with asymmetrical detail alongside high-rise skirts and voluminous trousers make up much of the winter 2012 collection. The line also features the beautiful Copenhagen Coat crafted from wool with an A-line silhouette, making it a great fashion staple for the cold months ahead. Diagonal stripes, floral prints, bold yellow pops and warm cable knit scarves can also be found scattered throughout the Ronen Chen line.
With a total of 20 Ronen Chen stores and a presence in more than 500 boutiques worldwide, this designer is quickly making a name for himself on a global scale. Prices range from $65 to $495.
Read More on

RonenChen.com
You might like :

Fashion News
Related Topics : Women Fashion, Shopping, Fashion Designers, Luxury Brands, Fashion News
related articles
> WIN A TRIP TO TURTLE ISLAND FIJI
A $20,000 LUXURY GETAWAY
advertisement
advertisement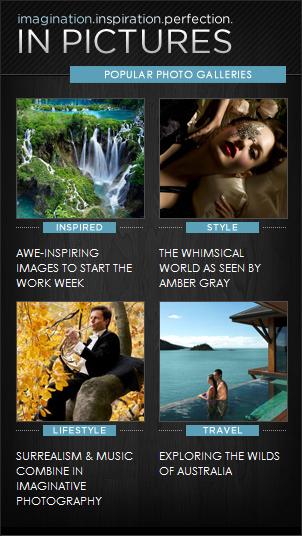 Original source: