The most beautiful women in the world have pulled on some bizarre looking outfits and taken to the stage in the Miss Universe costume show.
The National Costume Show, a preliminary runway event leading up to the big show this weekend, was held in Moscow.
The international beauties were required to represent their home country in authentic, national dress. This year, they've been very creative. Miss USA, Erin Brady, came out in a plastic Transformers costume. Sweden's Alexandra Fribourg paid homage to her country's Viking past strapped in to a a metallic bustier with a sword raised above her head. Meanwhile, Belgium babe, Noemie Happart looked like the devil, Miss France Hinarani de Longeaux was scantly clad in an Eiffel Tower inspired piece and Amy Willerton represented Great Britain in some racy royal robes.
Check out the costumes in the gallery below: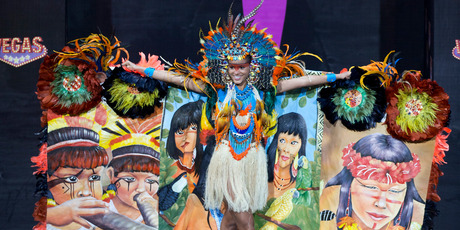 - www.nzherald.co.nz