Posted: Oct. 30th, 2012 | Comments 0 | Make a Comment
Photo Courtesy of MR PORTER
If you're familiar with luxury menswear retailer MR PORTER.COM, you're probably aware of the far-reaching influence of the global website. The online "retail destination" combines the best international menswear with award-winning editorial content to result in a creative, inspiring space for purchasing high-end menswear. For its Fall/Winter 2012 campaign, the company chose to portray its mantra "Style Wherever You Are" in quite the literal sense, shooting on location in both the most populated and remote destinations in the world.
The campaign was shot by photographer Tom Craig, who is known for his world travels and his refusal to let a little old terrain get in the way of a potentially fabulous destination shoot. "Tom was an obvious choice for the campaign, as he has travelled the world numerous times on his various editorial projects," explained the company's style director, Dan May, of the photographer who has worked with big name celebrities in places like Armenia, Sierra Leone, Cambodia, The Sudan, and The Congo. "Tom was also perfect to capture a reflection of our varying customers, from the younger, cooler fashion guy to the more urban contemporary gentleman – able to capture characters and the locations with style and power in equal measure."
To accurately represent how the company ships to over 170 countries in the world, which includes some of the most remote locations, Craig and the MR PORTER team shot this project from the Vatnajokull glacier in Iceland to a rooftop in downtown Los Angeles and the Badlands of South Dakota. "MR PORTER offers a truly global service, with customers in every corner of the world," said Mario Muttenthaler, the company's head of sales and marketing. "For our FW12 campaign we wanted to bring across the service aspect, the diversity of our customer base as well as the seasonality of our offering."
MR PORTER sells over 170 leading international brands, including Alexander McQueen, Givenchy, Raf Simons, Lanvin, and J.Crew, with same day delivery to London and Manhattan. If you're not sure about your purchase, the company offers a free collection service for returns and exchanges.
Read More on

MrPorter.com
You might like :

Fashion News
Related Topics : Menswear, Fall, Luxury Brands, Shopping, Fashion News

related articles
advertisement
advertisement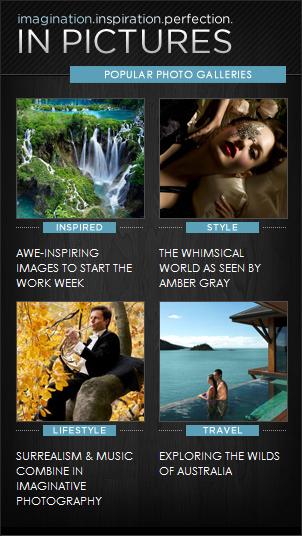 Read more: