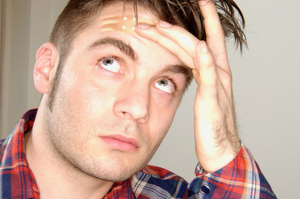 New fabric technology can sense if a wearer is tired or stressed, or even if a heart attack is coming. Photo / Thinkstock
French fashion is getting smarter with the help of fabric woven with micro-sensors that can reveal when someone is weary or unwell.
France-based Cityzen Sciences was at the Consumer Electronics Show showing shirts made of "Smart Sensing" material that reads body heat, heart rate, motion and location.
"The fabric can be made into any clothing: gloves, shirts, pants, you name it," said Gilbert Reveillon, international managing director at Cityzen, the lead company in a consortium that created the material.
"It is the first time ever that we managed to mix these two industries, embedding sensors into textile."
Read more: Mood bra measure emotions, prevents overeating
Sensors in the shirt capture data about a wearer and transmit the information through a small battery-powered unit sewn discretely where a label typically goes.
The data is sent in real-time wirelessly to a smartphone, where an application charts it in a timeline and alerts people to potential physical problems.
The application can show if a wearer is tired or stressed, or even if a heart attack is coming, according to Reveillon.
"You can't prevent a heart attack from happening, but you could definitely detect it hours, or even days, ahead of it taking place," Reveillon told AFP.
"On the field, a coach could tell when a member of the team has been running over capacity and put in a fresh player."
The material was developed in collaboration with major French sports teams as well as members of the health industry.
A member of the Cityzen team wore the shirt while venturing for more than an hour along the famed Las Vegas strip, with his smartphone revealing how his body handled the outing.
"The Las Vegas street definitely increases the heartbeat," Reveillon said. "The vibes are very positive."
The smart fabric can be laundered and ironed without worry.
"In two years' time, by washing it, you will recharge the batteries," Reveillon promised.
- AFP