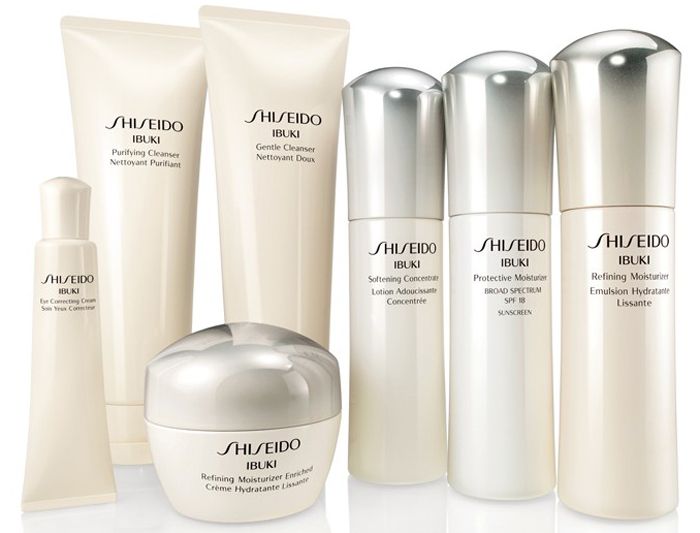 Photo Courtesy of Shiseido
Japanese beauty brand Shiseido, will be adding a new collection to their brand of skincare. Ibuki, a collection aimed at the 25-35 set, will be more affordably priced to market to a younger audience that is just starting to branch out into long term skin care. "The introduction of Ibuki is a huge opportunity for us, as it presents a chance to introduce a comprehensive skin-care regimen to Millennials during a critical time of their exploration and adaptation of beauty products" Heidi Manheimer, CEO of Shiseido Cosmetics America, told WWD. Unlike some of their deep cleansing or anti-aging lines, the new products will focus primarily on fighting the effects of a young lifestyle: sleep deprivation, partying and a poor diet that call all wreak havoc on younger skin.
Set to come out this September, the collection will include seven skincare products: a Gentle Cleanser, $30, Purifying Cleanser, $30, Softening Concentrate, $24, Refining Moisturizer, $45, Refining Moisturizer Enriched, $45, Protective Moisturizer, $45, Eye Correcting Cream, $40, and a Starter Kit, $25. The starter kit will contain smaller samples of the Gentle Cleanser, Softening Concentrate, and Refining Moisturizer. The skincare line will be sold in department stores, specialty stores and Shiseido online this fall.
Excerpt from: