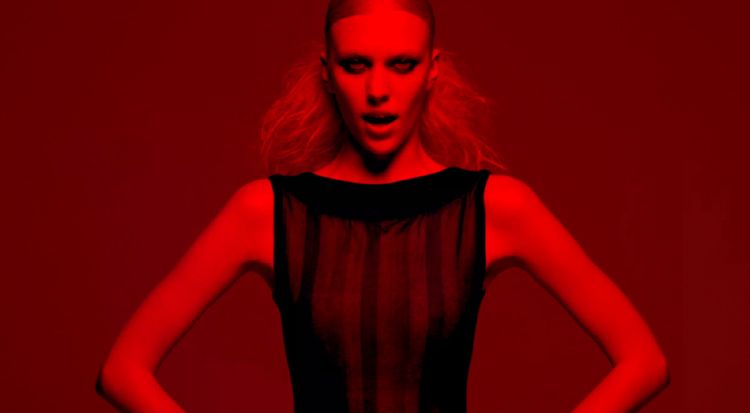 Photo Courtesy of iD Magazine
Pro' en' za Skoo'lerr. Mos'kee'no. San Lo'ron. At first glance these might not look like the names of some of your favorite designers, but trust us when we tell you—they are. More than once we've heard self-proclaimed style mavens botching the names of some of the most well-known designers in the world. (Don't worry—we've done it too.) Sure it sounds cool to give it a French accent, but that doesn't make it right. To correct the situation (in the sexiest way possible—of course) iD magazine has released the video, A-Z of Pronunciation, with all our favorite models, designers and those plushy Lindsey Wixson lips.
The A to Z outline presents a little problem when it comes to finding hard-to-pronounce designers for certain letters—like the fairly simplistic "Nike" or "Alexander McQueen" for N and Q respectively—but a few of them are more obscure brands, perfect for anyone who's not directly in the know. Directed by Barnaby Roper and styled by Michelle Cameron, the video stars 26 models from all over the world including Grace Bol from Sudan, Sigrid Agren from France, Soo Joo from South Korea, Tao Okamoto from Japan, Hanne Gaby Odiele from Belgium and stars Lindsey Wixson (and her famous pout) from the United States. While the video obviously doesn't cover every popular designer, it'll definitely help us sound like we know our stuff when we explain to our personal shoppers that our favorite brand is San'Lo'ron not Saint Laurent.
Original article: