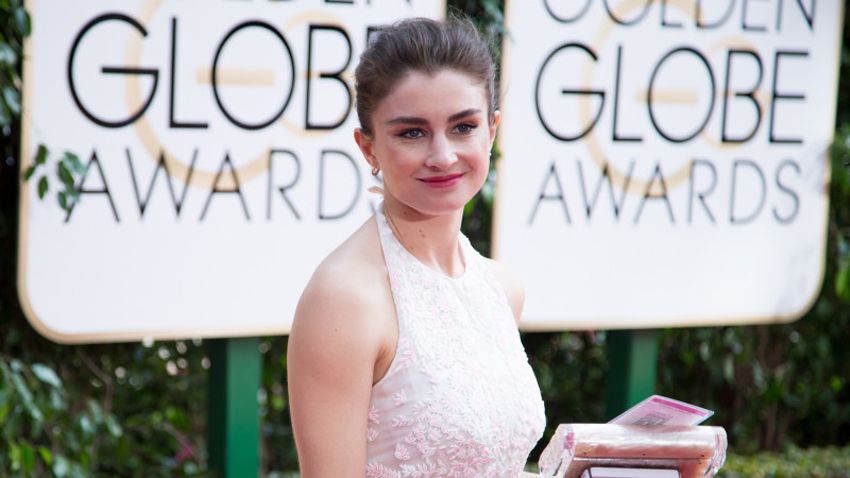 Photo Courtesy of Vogue
Have you ever wondered what goes on behind the doors of Vogue? Not the gossipy, cliché chatter like we saw from CondéElevator, but the actual conversations, meetings and projects that go into making the world's most iconic fashion magazine? So have we, and to appease our voyeuristic desires Vogue has started a new series called Inside Vogue –a collection of shorts that follow Social Editor Chloe Malle as she takes on assignments, travels to events and scours through fashion to meet her demanding deadlines.
Produced by Condé Nast Entertainment, the first three episodes follow Malle on two assignments, the Diane von Furstenberg Journey of a Dress exhibition opening and the Golden Globe's red carpet. As glamorous as it seems to spend your workdays schmoosing with celebrities and chatting up movie stars, Malle is in a mad scuttle to finish two deadlines—with added pressure from both her direct editor, Vogue's Digital Director Sally Singer, and Editor-in-Chief Anna Wintour. "When you get an email from Anna asking where something is, it's always sort of stomach-drop moment," she explains. Okay, maybe it is a little like we expected.
While only the first three videos from season one are currently on the site, we're looking forward to seeing more—it's a reality show we would actually watch. We don't get a watered-down version of what Hollywood might think goes on at the publication offices, but rather a glimpse into the lives of the intelligent, hard-working, confident women that produce the pages of Vogue.
See the original post: