Posted: Nov. 23rd, 2012 | Comments 0 | Make a Comment
Photo Courtesy of Officine Autodromo
There are any of a number of ways an established watchmaker can make its luxury timepieces more alluring to those of us who see the natural connection between watches and cars. He can craft dials out of carbon fiber, straps of rubber with tire-tread patterns, and bezels out of the same ceramics used for racing brakes. He can sponsor motor racing series or forge relationships with celebrated automakers. But every once in a while, a watchmaker comes along who quite simply has octane pumping through his veins. Officine Autodromo is one such watchmaker.
The small outfit launched only a year ago with an artfully simple design that took its inspiration from the tachometers on classic Italian automobiles and its model names from Italian racing circuits. The oversized stainless steel lug-less case packs a Swiss-made Rhonda quartz movement and is affixed to the wrist with a simple perforated leather strap. Six months later Autodromo followed up with a chronograph version of the Vallelunga that offers the same design as the launch collection but with the added functionality of a lap timer.
Now the brand— brainchild of an accomplished designer, consummate automotive enthusiast and classic Alfa Romeo driver— has released its new model. Called the Monoposto, it takes its name from the Italian word for single-seater formula racing cars. The Monoposto features an all-new design distinct from the previous line, but is also the brand's first mechanical movement. Committed to offering enthusiasts quality timepieces at accessible prices, however, Autodromo went with a Japanese-made Miyota 821A movement instead of a pricier Swiss mechanism.
What really makes the Monoposto unique, however, is its design. Available with a matte silver or black dial, the timepiece is dominated by the flourish of a red stripe across its 40mm domed crystal, emulating the "redline" that 1950s mechanics would paint on the rev-counters of post-war grand prix racing cars to help the driver avoid blowing out the engine in an era before electronic controls kept such matters in check. The 43mm polished stainless steel case features an exhibition caseback and is fastened with a full-grain leather strap, simply stitched and fitted with a polished roller buckle inspired by the hood straps on vintage racing cars.
What you won't find on any of Autodromo's watches, however, is carbon fiber or an automaker's logo— just an elegant reminder of classic automobiles of a bygone era. Nor will you expect to pay for such frivolity, either: eschewing traditional distribution channels, Autodromo timepieces are available directly from the manufacturer, with prices ranging from $465 for the Brescia, through $550 for the Vallelunga Chronograph, to $875 for the Monoposto. Only 500 examples of the latter will be offered.
Read More on

Autodromo.com
You might like :

Best Luxury Watches
Related Topics : Watches, Menswear, Accessories, Luxury Brands, Lifestyle News

related articles
advertisement

Scottsdale, AZ

Napa Valley, CA

November 10, 2012 | Bal Harbour, FL

Sanabis, Bahrain

November 12-15 2012 | Boston, MA

November 11th, 2012 | New York, NY

Los Angeles, CA

San Francisco, CA

Vancouver, BC

New York, NY

Richmond, VA

Brisbane, Australia

Finding the best in luxury can be a daunting task, which is why we've taken it on for you.




advertisement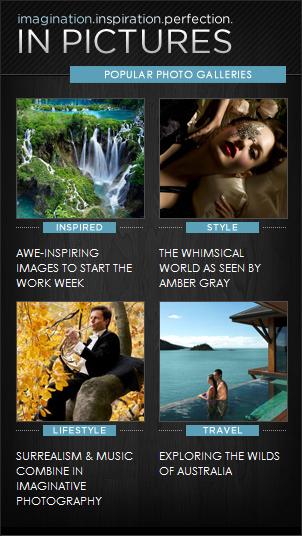 View this article: