| Home > Fashion > Mens Style > Pringle of Scotland Sets Sights Towards London Collections: Men | |
| --- | --- |
Posted: Apr. 25th, 2013 | Comments 0 | Make a Comment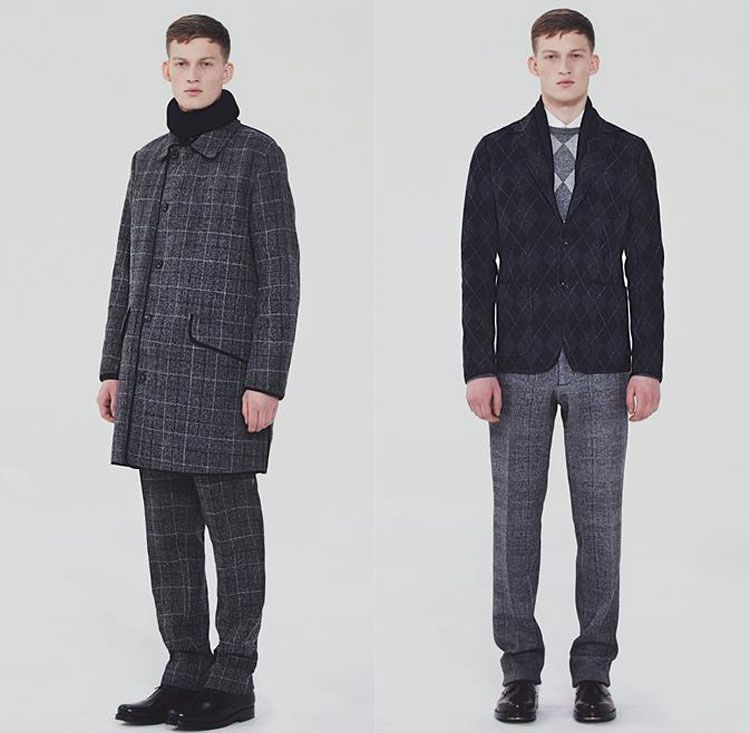 Photos Courtesy of Pringle of Scotland
For those of you who think that Pringles don't have a place in fashion, it's probably time for you to broaden your horizons (and your knowledge of luxury menswear.) Quite different from the chips in a tube that summon memories of colorful ad campaigns from the '90s, Pringle of Scotland is a centuries-old luxury knitwear manufacturer and importer that is worn by such big names as Madonna, David Beckham, Nicole Kidman, and Claudia Schiffer.
The brand, established in 1815 as a producer of hosiery and underwear, began releasing knitwear in 1934 and is responsible for popularizing the ancient-Scottish Argyle pattern. Since 2000, the design house has been showing its men's selections in Milan; but with the recent establishment of London Collections: Men, the ancient brand is following many other luxury labels and is making the switch from Milan to London to present its menswear, WWD reports. Judging from the label's past collections, we can expect to see a lineup of outerwear: knitted duffle coats, biker jackets, and versatile classics like delicate sweaters, woven cashmere and jacquard knits.
No word yet on exactly when Pringle of Scotland will show, but we do know that London Collections: Men will run from June 16 to 18, and more than 60 designers and brands have already been added to the roster. Pringle follows such luxury labels as Burberry, Jimmy Choo, Paul Smith, and Rag & Bone to London, further legitimizing the event that is only in its second year.
You might like :

Burberry Men's Show Returns Home After Years Abroad
Related Topics : Menswear, London, Luxury Brands, Fashion Week,

Original article: