| Home > Fashion > Mens Style > Robert Graham Reinvents Men's Closets With Neon Paisley and Fuchsia Baroque Prints | |
| --- | --- |
Posted: Aug. 23rd, 2013 | Comments 0 | Make a Comment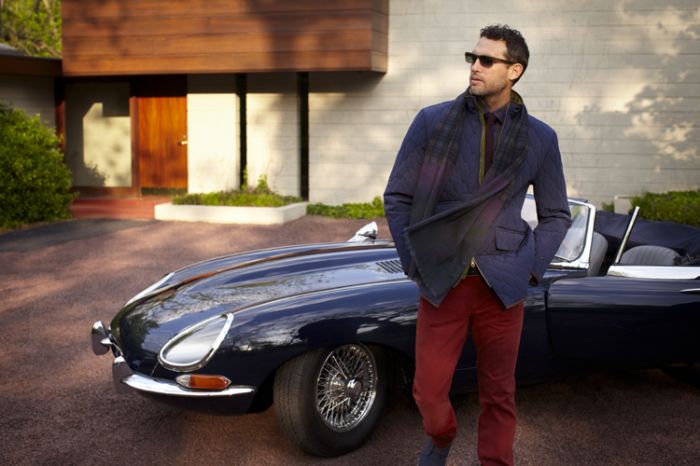 Photos Courtesy of Robert Graham
It's a rarity when an American brand can make a name for itself without giving into the life-sucking vortex that can be the fashion industry. For a label to take itself less seriously, enjoy life and project that lifestyle onto its consumers, it has to have a concept that reaches past the lush façade of fashion and hit you somewhere between those baby blues and Gucci belt. If the all-encompassing awesomeness of colors and prints don't make you feel the need to rework your entire closet, then nothing will; and you should just stick to khaki slacks and navy blue polos—or so says menswear brand Robert Graham.
After realizing the market was filled with bland, dull and overworked fashion that had been done already, designer Robert Stock decided to create his own label, Robert Graham, with a focus on incorporating more eclectic and international fashion into the American market. Having worked with Ralph Lauren and spending over 40 years in menswear winning design awards, he was ready to begin his own line. Inspired by travels and the symphony of colors, patterns and textures of world culture, he began to reinvent American fashion. Now with a strong following that includes actors, music artists and professional athletes, the company has a collectors club; anyone with over 100 Robert Graham pieces will have a shirt named after them—in case you want to be a part of the brand.
While Robert Graham still has professional shirts with pinstripes and checkered patterns, most of them come in fun purple and pink tones. The polos are an entirely different story with lime stripes, fuchsia paisleys and neon beverage motifs—yes, you can drink your mojito and wear it too. The entire winter collection is in direct opposition to any other designer's collection; the usual drab monochromatic colors of the season take a backseat to rich tans, purples and bright blues. And while all women love a clean-cut man in a dark suit, we can't negate the magnetic personality of a guy who can pull off neon paisley.
Their big and tall section is cooler, if that's even possible. Ombre baroque prints with contrasting pink and orange Grecian trim make the multicolored patchwork shirt so—regular. And while you're pondering if you really want to attempt pink and purple stripes for the holidays, we should point out you'll probably be the only one not wearing black or red. Even if you don't want to wear lime green to the office Christmas party, you can always rock a few Hawaiian-inspired shirts on your next vacation—that's where the ideas came from after all.
Robert Graham is available online and in fine department stores. Priced from $98-$1,298.
You might like :

Newcomer Noah Waxman Brings Traditional European Shoemaking Stateside
Related Topics : Menswear, Fashion Designers, Fall,
View this article: